The Real Cost of Selling Receivables – and Other Options Worth Exploring Before You Do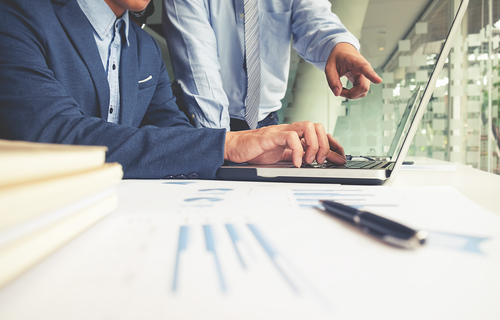 Law firms incur a hefty toll when selling their receivables to a financing company (also known as a "factor"). Financing companies provide upfront cash in exchange for a major discount, sometimes 20 percent or more, on the value of a receivable. They then recoup their investment by collecting on the accounts.
While factoring gives the benefit of solving a cash crunch, it is not without its trade-offs. Selling receivables for immediate cash requires a firm to sacrifice opportunities to realize the full value of the work its lawyers and staff put into those cases. Likely, the receivables sold will include a firm's most lucrative matters, and as a result, its realization rates will suffer.
Litigation funding, by contrast, provides a common-sense alternative to selling receivables, giving law firms immediate financial benefits, preserving the value of their matters and enhancing their long-term revenue potential.
Capital from a litigation funder can be used to pay for day-to-day firm operations, existing litigation-related expenses, or costs associated with taking on new matters. Funding is nonrecourse, which means the funder receives a return on investment only in the event of a successful recovery. Funders like Bentham IMF partner with law firms to finance a portfolio of cases and agree to an investment return based upon a multiple of that portfolio's expected recovery.
This can yield a strong potential upside for the law firm. If the firm's portfolio generates a recovery beyond the funder's rate of return, the firm collects all the proceeds. Here at Bentham, we invest in portfolios of three or more commercial cases that are meritorious, have a realistic assessment of actual damages to ensure fairness to all parties, and have a strong probability of success. Our minimum portfolio investment is $2 million and can exceed $20 million.
The portfolio approach allows a law firm to fully realize the value of its cases by receiving guaranteed income through the funder's investment, as well as potential revenue in the event of a substantial win. The firm is receiving the full benefit of its asset, without taking a haircut on the proceeds.
Working with a litigation funder like Bentham also helps a firm evaluate the strength of its cases. Staffed by attorneys with extensive litigation experience, Bentham conducts extensive due diligence that evaluates a case's potential for success and for a return on the investment. This process should inspire added confidence that a firm's case will be successful and will lead to a substantial recovery.
To learn about the benefits of litigation funding, contact us for a consultation.