Wivenhoe Dam - Queensland flood/Access to justice for flood victims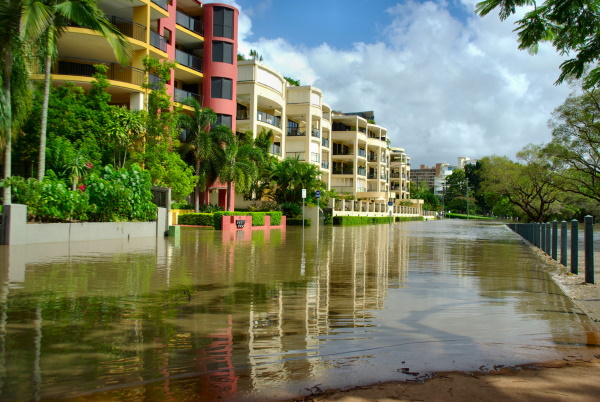 The situation
Through December 2010 and January 2011, the state of Queensland in Australia experienced record levels of rainfall, culminating in major flooding on 13 January 2011 throughout most of the Brisbane River catchment. The floods caused damage to dozens of suburbs and tens of thousands of homes and businesses, and 35 people lost their lives. More than 78% of the state of Queensland was declared a disaster zone.

The Queensland Floods Commission of Inquiry, found that dam operators did not take account of rainfall forecasts when the manual required them to do so. However, the Inquiry did not identify what difference operating the dams having regard to rainfall forecasts would have made.
Our role
We financed wider investigation by lawyers representing flood victims and ultimately funded a class action, filed in July 2014 in the Supreme Court of New South Wales, against dam operators Seqwater and Sunwater, and the Queensland Government, seeking compensation for more than 6,500 people who suffered financial loss or damage following the floods. It was alleged that the dam operators negligently failed to follow the operating manual and did not take account of rain forecasts. The evidence showed that from early December 2010 there were daily flood emergencies, with dams already very full and more rainfall predicted. It was alleged that failing to act on these warning signs and follow the manual caused unnecessary flooding downstream.

We under-wrote the legal costs associated with the claim, including adverse costs exposure (and entered into a funding participation agreement with another funder).
The outcome
Major cases like this class action play a critical role in providing access to justice and helping ensure better standards and behavior to avoid future events. Three years after the floods, the Queensland Government issued new operating guidelines for managing Wivenhoe Dam. In late 2019, the Supreme Court of New South Wales handed down its judgment in our clients' favor. The court found that the claim for negligence, brought by the class representative, was proven against each of the defendants, Queensland Bulk Water Supply Authority, Sun Water Limited and the State of Queensland who were vicariously liable for the conduct of the dam operators in causing additional flooding. Two of the defendants are appealing the judgement. The court's decision on the proportions in which the defendants are liable is awaited.