The proposed cap on litigation funders' returns would deny access to justice for many victims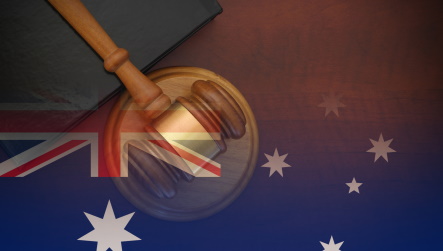 A number of sensible reforms to Australia's 30-year-old class action system are underway, with the 'light touch' regulatory regime that has drawn legitimate criticism starting to get a little heavier.
Already in place are requirements for litigation funders to hold an Australian Financial Services Licence (AFSL) and for class actions to comply with the managed investment scheme regime – and there are more changes on the way that will benefit all participants in the system, particularly class action plaintiffs.
The final report of the Parliamentary Joint Committee inquiry into litigation funding and regulation of class actions, released in December, makes 31 recommendations that aim to further improve transparency, fairness and confidence in the class action system.
As a pioneer of litigation funding in Australia, we agree that change is required. We support – or support in principle pending further clarification – many of the Committee's recommendations. Of those directly related to litigation funding, many reflect our current practices and views on regulation.
Omni Bridgeway, for example, was granted an AFSL in September last year and has recently registered two managed investment schemes under the new regime. These arrangements are workable and do not need to be altered further.
However, there is one particular recommendation that we believe is not workable – the recommendation that the Government consult on a minimum gross return to class members, including an option of a 70 per cent floor.
At best, this recommendation should, as suggested, be the subject of further consultation. At worst, introduced in its current form it could have unintended consequences that undermine the intent of the inquiry – to deliver fair and equitable outcomes for plaintiffs.
No one argues that class action members – the victims of wrongdoing – should not be entitled to the maximum possible return.
But it is important to be clear that a minimum return of 70 per cent – an effective cap of 30 per cent on returns to litigation funders to cover all legal costs and their own return for funding a case – would mean a large number of class actions would fail at the first hurdle. Put simply, there would be no viable commercial basis to fund.
Even before the Committee released its report, we commissioned independent research to look at what would constitute fair and reasonable returns in class actions. The report was produced by PwC chief economist Jeremy Thorpe and is published on our website. Click here to read the report.
His assessment shows that a minimum 70 per cent return to class members would, if applied retrospectively, mean that the returns in more than one third of all class actions over the past 20 years – 36 per cent – would not have even covered the legal costs, before a dollar of return to the litigation funder.
Even a 50 per cent minimum return to members, as we advocated to the parliamentary committee, would render a large number of cases commercially unviable, with returns either failing to cover the legal costs alone (in 12 per cent of past cases) or failing to provide an adequate return for the considerable risks taken on by litigation funders to take on what are usually long, expensive, complex and bitterly fought actions with uncertain outcomes.
In other words, many funder-backed class actions that have led to recoveries for group members arising from negligence, misleading conduct and other illegality, would not have been brought, denying a significant number of Australians any financial recovery.
To the extent that proceeds from a successful action are eroded by legal fees, this is largely a function of the high costs of pursuing litigation in Australia and not a reflection of litigation funding. (The escalating cost of legal action in Australia is a subject worthy of its own inquiry!)
In our view as we have previously articulated, a 50 per cent minimum return for members strikes the right balance, beyond which the courts and their expert advisers are best placed to remain the arbiters of the reasonableness of returns to a litigation funder.