Litigation Funding and the Psychology of the Billable Hour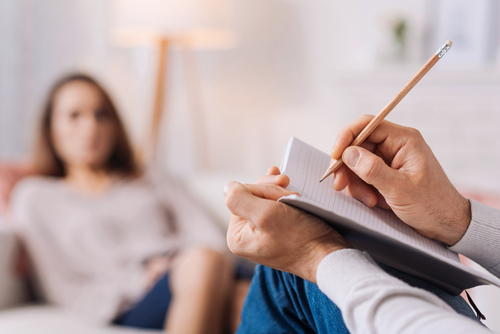 Litigation funding can provide lawyers and law firms with an effective alternative to one of the thorniest business challenges they may face — providing their clients with a viable alternative to the billable hour. And it may even help clients and lawyers overcome certain psychological factors that push them to favor billable hour arrangements.
In a recent article for Law 360, J.B. Heaton of Bartlit Beck Herman Palenchar & Scott explored the psychology of fee arrangements, as well as scholarly evidence that psychological factors may be a key reason for the continuing adherence to hourly billing.
A lawyer and finance Ph.D., Heaton cited a 2010 study by a pair of Hebrew University researchers applying the behavioral economics concepts of "prospect theory preferences" and "loss aversion" to legal fee arrangements. Essentially, gains provide diminishing psychological returns, and as Heaton wrote, "a sure thing is worth more than a gamble." Where losses are concerned, most individuals "hate losses so much that they are risk seeking, not risk averse." When applied to fees, these factors can bias clients and lawyers toward hourly fee arrangements.
Yet Heaton noted that litigation funding, especially in plaintiff-side cases, may provide a way for clients and lawyers to overcome hurdles and to offer fee arrangements that reduce costs for clients and diminish risk for law firms.
He wrote: "These factors could help clients and lawyers break through important psychological barriers around loss and gain that can inhibit their ability to bring meritorious claims and to divorce themselves from traditional fee arrangements."
There are practical considerations as well. For large companies, litigation may yield a substantial return on investment, but unfavorable accounting rules amplify expenses and can blunt the positive financial impact of successful recoveries. Costs, for instance, have an immediate negative impact on balance sheets, reducing EBITDA over the course of litigation. Any recoveries, which may occur long after a case is filed, are recorded as a non-recurring event below the line. For many in-house departments and C-suite executives, this disparity can make pursuing plaintiff-side litigation highly unattractive.
At smaller companies, the impact of litigation costs may be even greater. With fewer financial resources at hand, they could be forced to sacrifice critical operational spending if they wish to fund claims – rarely a tempting scenario for an enterprise.
Although contingency fee arrangements could help alleviate expense issues for clients who would like to pursue litigation, most top-tier law firms are wary about offering them. Contingent fees may provide an upside, but they also come with significant risk. A firm may be asked to lay out substantial resources to fund litigation without a guaranteed payday, a notion that few partnerships are willing to embrace.
Litigation funding permits firms to take more measured risks. With their fees guaranteed, law firms can offer contingency arrangements to their clients. When a claim is successful, and after the funder has received its agreed-upon return, a firm may participate in the upside as well — a factor that incentivizes lawyers to seek the maximum possible recovery.
In his article, Heaton wrote of the continuing resilience of the billable hour, despite research that shows the arrangement provides "bad incentives for lawyers, most notably the incentive to bill more hours than the matter requires or more precisely, to spend time on matters that are not cost-justified for the client."
In a funding scenario, the lawyers still earn significant financial rewards, and the client is spared the ever-escalating costs associated with a billable-hour arrangement. At larger companies, the potential negative impact on the balance sheet is diminished, because the funder has assumed the expense of litigation. And funding may also be used to cover operational expenses, which is a boon to smaller enterprises facing extended litigation.
To learn more about litigation funding and how it can help clients and firms overcome the challenges associated with hourly arrangements, contact us for a consultation.