Litigation Finance Offers Solution for Rising Litigation Costs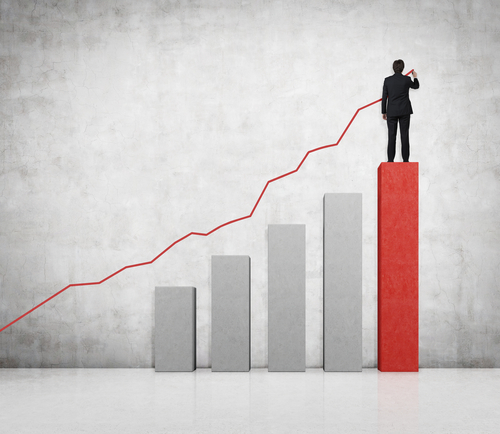 Earlier this year, the Board of Trustees for the State Bar of California commissioned a comprehensive analysis of the current state of the legal services market, with a particular focus on new technologies and business models used in the delivery of legal services. The resulting study ("the Henderson Report"), conducted by Prof. William D. Henderson and released in July, paints a sobering picture for both practitioners and clients and suggests that the legal industry must adapt to face the challenges posed by modern complex litigation.
The Henderson report divides the legal profession into two camps: one that serves individual clients, and one that serves corporate clients. Both are facing rising costs and increased difficulties with gaining meaningful access to the justice system. While the former camp is feeling these pressures more acutely—individuals are more likely now to simply forego legal representation entirely—corporate clients are also experiencing "a relentless increase in the volume and complexity of legal work that puts pressure on the budgets of corporate legal departments."
How can commercial practitioners best respond to this changing landscape? The good news is that both technological and financing innovations are already offering meaningful relief—and have the potential to unlock even more substantial benefits in the future.
We have already seen law firms beginning to embrace technology as a means for lowering costs and improving client services. As one example, the Am Law 100 firm Ogletree Deakins made headlines recently by publicly announcing that it has licensed a product from LegalMation that produces a written answer minutes after the user imports a PDF of a legal complaint.
In addition to document drafting, artificial intelligence is already being used in the legal profession for document review, due diligence, and legal research, among other tasks. The Henderson report's primary proposal is to change legal ethics rules to allow for even closer future collaboration between lawyers and professionals from other disciplines, including technology.
While technology promises to offer medium -to long-term solutions for the financial crunch, new economic models for dispute resolution can bridge the gap in the short -to medium-term (and beyond) by helping both clients and law firms manage their expenses and risks. The Henderson report notes that companies have sought to reduce their legal costs by "insourcing" talent and hiring associates away from law firms and into their in-house legal departments.
Another recent study of 2017 litigation trends details that 56% of responding companies reported using alternative fee arrangements with their outside counsel (the most common were fixed-fee, capped-fee, and blended-rate arrangements, in that order), with such arrangements totaling 28% of overall litigation spending. While insourcing and AFAs have the potential to dent the cost curve, litigation finance has the added power to unlock new value for clients and firms alike—and to offset the threat of decreased access to the justice system. Consider that a company using litigation financing can:
hire lawyers that it might not otherwise be able to afford (instead of simply selecting those that will abide by a cut-rate AFA);
align its incentives with its outside counsel and the funder such that all parties share some financial risk and are motivated to seek the maximum possible financial return (instead of being forced into accepting a paltry early settlement due to lack of funds);
gain access to capital that it can use to finance its operations and stay in business in the event of extended litigation;
remove a portion of its legal spending from the liability column on its balance sheets, allowing for more flexibility in its defense efforts—and possible pursuit of meritorious plaintiff-side claims; and
potentially turn its legal department into a revenue source instead of a cost center.
The upshot to using non-recourse litigation financing is that companies are no longer constrained by the typical experience that money spent on legal expenses will necessarily put a crimp on spending in other areas that can grow their business, such as research and development, employee hiring, or capital improvements. In other words, while the Henderson report notes that, "The long-term trend is for in-house lawyers to do more with less," litigation funding presents one immediate opportunity for companies to do more for less.