Beyond the Carve Out: Early Actions Creditors' Committee Counsel Can Take to Secure Funding for Claims Prosecution and Other Expenses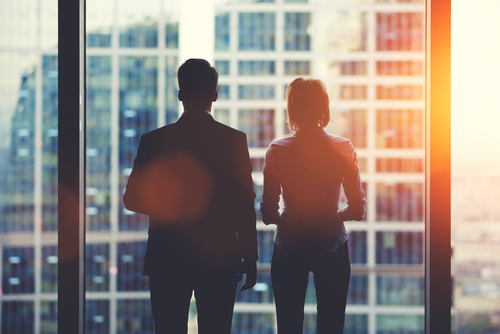 Most bankruptcy attorneys are familiar with the often contentious, early-case negotiations surrounding creditor committee "carve-outs" to debtor in possession (DIP) loans.[1] Committee counsel frequently find themselves at odds with other key players during carve-out negotiations, particularly in prepackaged cases where the debtor, the DIP lender and other large stakeholders enter holding hands. As a result, carve-out disputes tend to be uphill battles for committees, yielding scarce resources for investigating and prosecuting claims. Enter litigation finance.
The recent surge in interest surrounding litigation finance in the bankruptcy space has encouraged practitioners to think outside the box when considering how to fund a bankruptcy process, including chapter 11 expenses, claims disputes and resolution and adversary proceedings. For creditors' committees, litigation funding can level the playing field by providing the capital necessary to maintain an active role in the chapter 11 process. It can also be used to fund pre or post-confirmation litigation costs.
Because the value of creditor claims—and securing a first-priority lien over the claims and related proceeds—is essential to obtaining litigation funding, committee counsel should guard against early-case efforts by DIP lenders to encumber these assets. They can do so by arguing that litigation assets are not within the purview of the secured lender's prepetition collateral. For instance, claims against the debtor's officers and directors ("D&O claims") are often excluded from "all assets" liens because they constitute "commercial tort claims" under Article 9 of the UCC, which requires such claims to be described with specificity in a security agreement. Accordingly, D&O claims may be found to be unencumbered if they are not adequately described in the loan documents.
To maximize the potential benefits of funding, committee counsel should consider it early in a case, perhaps even prior to retention. This will require understanding potential actions that may be pursued on behalf of creditors, including the alleged causes of action to be brought, likely damages to be recovered, and the timing to resolution. Providing this information to a funder will allow them to propose a bespoke funding solution to accommodate the needs of each case. For instance, funding may be deployed for a single case or for a portfolio of cases. In either situation, the committee maintains flexibility to use the funding as it chooses, whether on attorneys' fees, financial advisor fees, experts, court costs or other expenses.
Counsel should also be prepared to cooperate with the trustee or debtor in obtaining court approval of a litigation funding agreement. Like a DIP loan, any post-petition liens or interests granted to a funder in estate property, including causes of action, will require court authorization.[2] Creditors' committees likely lack standing to incur such liens without debtor authorization.
In some cases, a debtor may willingly facilitate a litigation financing transaction that benefits unsecured creditors, particularly if the major stakeholders agree early on that recoveries from chapter 5 and D&O claims will be reserved for this class. However, if a committee is faced with an uncooperative debtor, it should consider filing an early-case motion for standing to pursue claims, coupled with a motion to approve litigation financing. In many jurisdictions, the bankruptcy court may be willing to entertain such a proposal early in the case if the committee can demonstrate that the debtor has unreasonably refused to pursue potentially valuable litigation.
For more information about how litigation funding can be used to pay the fees and expenses of creditors' committees and enhance recoveries for unsecured creditors, contact us for a consultation about partnering with a funder.
---
[1] Carve-outs come in two forms: avoidance action carve-outs and fee carve-outs. Avoidance action carve-outs prevent a DIP lender from obtaining liens on or super-priority administrative status in connection with chapter 5 avoidance actions. Fee carve-outs ensure the payment of professional fees in the event of a liquidation by subordinating the DIP lenders' liens up to the amount of the carve-out.
[2] At least one court has held that a committee does not have standing to seek third party financing for litigation claims over a debtor's objection. See In re Blue Earth Inc., Case No. 16-30296-DM, Tentative Ruling on Amended Motion to Approve Investigation Funding Agreement (May 19, 2016) (ruling that third-party litigation financing was post-petition financing that only the DIP could legally seek).