The Leading Edge: Why patent practitioners are ahead of the curve on litigation finance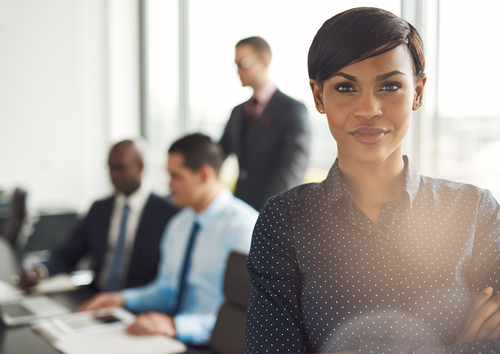 Sociologists often
refer
to "innovators" and "early adopters" when discussing the rate at which technology or ideas spread. If they ever study the development of litigation finance, they'll easily spot the legal industry players who were ahead of the curve — patent lawyers.
Intellectual property cases are often expensive, lengthy, and complex, with multiple defendants, parallel proceedings and byzantine appeals. With so much at stake, patent practitioners recognized early on that access to non-recourse funding could allow them to pursue cases in ways that substantially reduced risk for themselves and their clients.
During a recent episode of Bentham's Beyond Hourly podcast, Steven Cherny, a Quinn Emanuel Urquhart & Sullivan partner and patent litigation veteran with more than 30 years of experience, noted that litigation funding has opened the courthouse to claimants who might previously have settled early and for pennies on the dollar or skipped litigation altogether.
For lawyers and their clients, funding has aligned incentives to bring large, complex matters and stick with them to ensure a maximum return on a settlement or judgment. "We're incentivized because our costs are being met," Cherny said. "We are not bearing all of the risk."
The funding process has also "brought a level of quality and discipline" to cases that might previously have been lacking. Why? Funding allows claimants to hire the best possible lawyers and expert witnesses for their cases, instead of settling for less-qualified counsel simply because of budget concerns. And cases financed by funders like Bentham IMF receive a thorough vetting during the underwriting process, helping claimants and counsel weed out weaker matters that are unlikely to provide a substantial return. The underwriting process, Cherny said, "has forced people to do a lot more substantive analysis early" to ensure that their case is strong from inception.
"The whole system is benefitting, certainly in the patent world, from having [funders] take a hard look," Cherny said.
Why Funding Works in IP
Funding offers benefits in IP cases – and other commercial litigation – that cannot be achieved through a traditional contingency arrangement or through self-funding.
First, a funding relationship allows claimants to pursue litigation – but on far more favorable financial terms. Working with a funder, companies receive investment dollars to pursue their litigation, allowing them to shift legal costs off their income statements and preventing a long lawsuit from eating into their bottom lines. In addition, they share in the upside of a potential recovery should they emerge victorious in the litigation.
Of course, taking on a plaintiffs-side case isn't just about the proceeds from a settlement or judgment. Pursuing a case also sends an important message to the marketplace: That the company is willing and has the resources to protect its rights in court. Such a stance may deter others from attempting to infringe a patent or to misappropriate trade secrets.
Litigation is inherently risky, and no case, no matter how promising, is guaranteed to succeed. As such, executives, board members and investors often worry about taking on plaintiffs-side litigation. A carefully weighed investment decision by a highly reputable funder like Bentham IMF can help assuage those fears and send a strong signal about the strength of a claim.
The financial risks also are dramatically lowered because the funder's investment is non-recourse, which means the funder is only paid if the case is successful. And the funder's investment also unlocks capital that the company can use for operational and business needs.
New Business, Stronger Relationships
For patent lawyers, developing a relationship with a funder can help drive business and strengthen bonds with their clients.
As Cherny noted during his Beyond Hourly interviews, lawyers usually build relationships with funders that go far beyond a single case. An attorney with a successful funding arrangement in one matter is likely to seek financing again: "It's not just a matter of 'I have litigation, now I'll go make my one-time visit to a funder,'" Cherny said.
The lawyer can further serve a client's litigation needs by helping to build a portfolio of meritorious, plaintiffs-side cases. A portfolio approach benefits the funder by spreading its risk across a number of claims and increasing the likelihood of a successful recovery. For the client, the size of a funder's potential investment is likely to be far greater than for a single case – and the potential return from successful recoveries grows as well. For outside counsel, fees are guaranteed over a number of cases, and the upside potential from settlements and judgments is enhanced.
The portfolio approach also injects a measure of predictability into the litigation process for companies and their outside law firms. Funding allows companies to better predict legal expenses. Law firms are also able to budget more effectively because their fees are no longer completely contingent upon the outcome of the case.
"In my experience, companies – as well as law firms – really like predictability," Cherny said. Portfolio financing "can turn the episodic, unpredictable nature of litigation into a smoothed-out cost."
Conclusion
Listen to Cherny's full, two-part discussion with Bentham's Sarah Tsou for more on the benefits of litigation funding in patent cases at part one and part two of the Beyond Hourly podcast. You can also visit Company Insights to learn about the CLE seminars we offer to law firms and companies and to find more of our client podcasts, blog posts and videos.
Should you have an interest in obtaining litigation financing, please contact us for a consultation.