How Bentham's gender diversity helps clients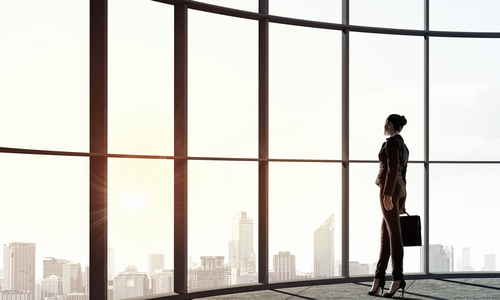 Bentham IMF brings several advantages to the table when it comes to litigation finance: its status as one of the world's most experienced legal funders, its record of investment success, and its global reach, among others.
Less well known, perhaps, is another core strength: the company's gender diversity. Since its founding in Australia in 2001, Bentham has deployed women in key leadership positions around the world. And in the United States, where the company opened its first office in 2011, the region's gender-balanced investment team is now led by a woman Chief Investment Officer, Allison Chock. (The CIO of the company's oldest region, Australia, is likewise a woman: Tania Sulan.)
What does this level of gender diversity mean for companies and law firms seeking investment in their litigation? To help answer that question, we recently discussed gender equity in the legal and finance professions and its impact on litigation funding with five women who serve in leading roles at Bentham.
The group included: New York-based investment managers and legal counsel Dana MacGrath, Daniela Raz, and Sarah Tsou, Los Angeles-based investment manager and legal counsel Fiona Chaney, and Bentham's Chief Marketing Officer, Gretchen Lyn Koehler.
A changing corporate landscape
A 2018 study of 279 companies by McKinsey & Co. and LeanIn.org shows how rare it is for companies to have a substantial female representation in its leading roles. Just 23 percent of C-suite executives were women. This is in the wake of the #MeToo movement and at a moment when customers are paying more attention than ever to corporate values. To ensure more decisive action on gender diversity, the report concluded, companies would need to start treating it "like the business priority it is, from setting targets to holding leaders accountable for results."
As their companies face growing business pressure on diversity, in-house legal departments are pressing outside counsel to do a better job on the issue. In September, for instance, a group of 26 in-house leaders and five major law firms committed $5 million to the "Move the Needle Fund" an effort aimed at testing innovative initiatives to create a more diverse and inclusive legal profession during the next five years. "Despite decades of hard work by industry stakeholders to diversify the talent pool—from law students through law firm and legal department leadership—the needle hasn't moved far enough fast enough," the group says on the Move the Needle Fund's website.
From the perspective of the women at Bentham, in-house counsel are sending a clear message to their outside counsel and business partners. Many companies, they said, will no longer tolerate pitches from legal teams with no gender diversity, and—critically—women included on those teams cannot be "tokens" relegated to non-speaking, background roles. "Many of our company clients have made significant efforts to diversify the composition of their teams," Tsou says.
When Bentham comes to the table to discuss a potential investment, it offers in-house and outside counsel a concrete example of a diverse team in action. "We are often more gender-balanced than the legal team. That's what the client expects," Raz says. "This shouldn't really be a choice anymore. We're able to show clients how they can include women and give them a more meaningful role."
Collaboration and connection
Most of the women on the Bentham team specialize in litigation areas that have long been dominated by men. In response, they have sought out opportunities to collaborate and connect with other women through industry and legal organizations.
For instance, Bentham's MacGrath, an international arbitration expert, is president of ArbitralWomen, a 1,000-member nonprofit organization whose objective is to promote women and diversity in international dispute resolution. And she is on the steering committee of Equal Representation in Arbitration, which asks arbitral institutions, companies, practitioners and others to sign onto a pledge to improve the profile and representation of women in arbitration and to appoint women as arbitrators on an equal opportunity basis.
Encouraging lawyers to take an active role in legal and industry organizations can allow law departments and law firms to attract and retain women and to connect with potential clients through strong networking efforts. "In the funding world, it's really important that we mirror and reflect the values of our clients," MacGrath says.
Bentham is able to walk into a meeting with a potential corporate client and connect immediately with it because it is reflecting the diversity that it is striving to achieve. For law firms, working with a diverse team can be an advantage as well. Recommending an enterprise like Bentham, where women and people of color are making key decisions about investments, can show corporate clients that the firm is serious about diversity. "Law firms are under a lot of pressure to deliver diverse teams," says Chaney. "And it can be an advantage to recommend us to a client."
Specialized expertise
Though Bentham has reached a level of gender parity in the United States, the company has never formally set hiring goals, Koehler says. Rather, it has worked to hire the best possible talent as it has expanded. Like their male counterparts at Bentham, the women on the investment team are veterans of elite litigation practices and each has specialized expertise on a particular area of litigation.
"Whether female or not, our expertise helps give claimants confidence with their cases. Within our ranks, we have specialization. Sarah has patent litigation, Dana has international arbitration, Daniela has distressed asset expertise, I have insurance recovery expertise," Chaney says. "We are really able to offer niche practice expertise and competence in the litigation funding world."
"Our subject matter expertise allows us to identify the right opportunities, and perform faster and more effective diligence," Tsou says. "It also helps us act as a resource through litigation. Because we have the experience we have, we're able to speak their language."
Raz notes that Bentham straddles the world of finance as well. As an industry, finance has also struggled to raise women to leadership roles. "Our role is fundamentally in the middle of law and finance," says Raz. "We are using our risk assessment and litigation assessment skills. We are underwriting transactions with financial terms. That's a role that has been male-dominated. I think it's exciting to be in the middle of those two worlds."
A channel for counsel and clients
Bentham's role working with law firms and companies puts it in the unique position of being able to serve as an information resource for both. For instance, the company frequently works with women litigators at law firms. For companies looking to hire a gender-diverse litigation team, Bentham can be a strong point of contact, referring them to a litigation practice with the kind of demographics they are looking to meet.
On the other side, Bentham often works with companies at the beginning stages of their litigation—vetting claims for possible investment—even before the company has hired a law firm to handle the case. Women at law firms may be able to win new business by developing strong connections with a funder.
"We can help deliver clients to firms," Chaney says. "What if you are able to say to a client, 'look, I know you're hesitant to spend money, but we can help you leverage your litigation assets.' Delivering this can help a woman win work and develop their books of business."
To learn more about litigation financing and how your company or law firm can benefit from using it to unlock the value of litigation assets, contact us for a consultation. And visit our Company Insights to learn about the CLE seminars we offer to companies interested in working with funders. There, you also will find our recent client podcasts, blog posts and videos.