Using a trial court judgment to obtain capital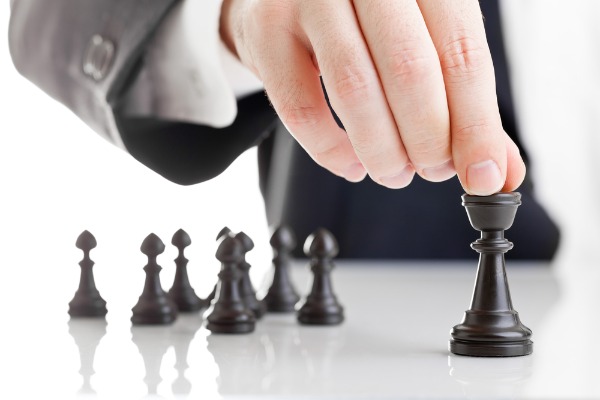 Winning a large judgment after a hard-fought trial is certainly a moment for celebration. But any litigator can tell you not to waste too much champagne: An appeal may be coming, one fraught with its own unique risks and hefty costs. Litigation financing can help alleviate both challenges by allowing parties to monetize a portion of the judgment while the appeal is pending.
Bentham provides funding of $1 million or more in appellate matters where the judgment exceeds $4 million (exclusive of punitive damages). We fund appeals in a wide range of commercial matters, breach of contract, breach of fiduciary duty, trade secret theft, copyright/trademark/patent infringement, complex business disputes, environmental, and antitrust suits.
Our financing is available for amounts up to 25 percent of the damage award, and funding is offered on a non-recourse basis–which means that if the judgment is overturned on appeal and the recovery is wiped out, we are owed nothing.
Access to capital
Hiring a specialist appellate practice can be an expensive yet necessary means of preserving a judgment won in trial court. Parties can equip themselves with adequate resources to hire the best possible counsel for their appeal when they use appeal funding.
Funds can also be used as working capital for other necessary expenses. Consider, for example, a company that has just scored a major trial victory. Executives may have been anxiously awaiting the recovery to fund operations or expand the company. An appeals process can throw off those plans.
Funding, however, allows the company to secure capital collateralized by the judgment for uses it deems appropriate. Instead of waiting a year or more for the outcome an appeal, it is able to immediately convert the judgment into revenue that, in turn, can be used to finance corporate priorities.
A similar scenario may exist for a law firm that has won a major judgment and is awaiting the outcome of an appeal to collect a multi-million-dollar contingency fee. Partnering with a funder, the law firm can guarantee a portion of its fee income and use it for, among other things, operational costs, funding other contingency matters and expanding its practice.
With funding in hand, a party is able to ease the risk and stress of seeing a judgment reversed or reduced. Because financing is non-recourse, Bentham is assuming the risk should a judgment fail to recover as much as expected.
Vetting cases
Naturally, facing this kind of risk, Bentham and its network of appellate experts closely vet the appellate matters they consider for funding. This additional analysis can provide deep insights into the case that can help a party as they make decisions about how best to handle post-judgment motions and appeals. Bentham's analysis is conducted on its own dime and used only to help it determine which cases meet its investment criteria.
As in a trial, funders are seeking appellate matters that are worthy on the merits and have a significant chance of proving successful in the courtroom or at the settlement table. Also important is a clear ability for the defense to pay the judgment should it lose its appeal. With a defined trial record and, in most cases, a substantial verdict pending, funders are able to quickly assess appeal funding opportunities. Much of the evaluation is focused on whether the court got it right and whether the law changed in the wake of the verdict in a way that could cause the judgment to be overturned.
In most circumstances, funders invest in appellate cases where the party has won at the trial level and an opponent is attempting to have the judgment overturned. Bentham also provides funding to parties that have lost at trial, provided we determine that the trial court erred. In such circumstances, we're looking for a high likelihood that the case will be remanded by an appellate panel and the client will secure a substantial judgment on remand.
To learn more about our appeals financing and how your company or law firm can benefit, contact us for a consultation. And visit our Company Insights to learn about the CLE seminars we offer to companies interested in working with funders. There, you also will find our recent client podcasts, blog posts, and videos.