Pursuing an international enforcement campaign against an able but unwilling judgment debtor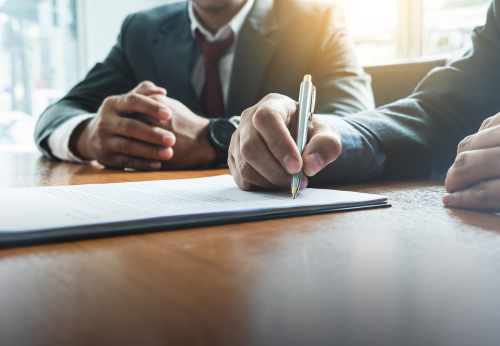 It's one thing to win a large judgment or arbitral award against an individual or entity. It can be quite another to actually collect on it, particularly when the debtor is a foreign entity.
To avoid leaving the table empty-handed, one may need to bring enforcement actions that will capture debtor's assets or create enough leverage with the debtor to force payment. But enforcement against an unwilling debtor can be complex, time-consuming and very costly—and even more so when the debtor and its assets are situated abroad in an unfamiliar jurisdiction.
General Requirements
To pursue an enforcement action, in general, you must first have the judgment or arbitral award recognized in the jurisdiction where the debtor's assets are located. This might extend to multiple jurisdictions around the world, depending where the assets are.
It is important to find suitable assets that could be seized or garnished and subsequently sold to satisfy your judgment. A seizure may also create settlement leverage and force a reluctant debtor to the settlement table.
Be aware that each jurisdiction has its own particular set of procedural rules concerning:
Recognition and enforcement.
Possibilities for conservatory/pre-recognition measures.
Protecting the assets from being dissipated until an executory title in the jurisdiction concerned has been obtained. (The approach in civil and common law jurisdictions can vary widely.)
Verification of actual ownership of the assets. If shielded by a separate legal entity the ability to 'pierce the corporate veil' can be key to getting to the assets, but details of this complicated legal doctrine may differ from jurisdiction to jurisdiction.
Adverse cost risks of wrongful attachments.
Discovery and disclosure possibilities.
Special Considerations
Enforcing a judgment or award is even more challenging if the debtor in question is a sovereign nation, a state entity or a central bank. Legal action in the debtor's home jurisdiction may not always be advisable if chances are that the local judiciary may not be sufficiently able, impartial or incorruptible in taking recognition and enforcement measures against state entities or the state itself.
In every jurisdiction, complex legal issues around sovereign immunity, also called state immunity, can arise as obstacles to collection. Sovereign immunity protects states or state entities from being sued in foreign courts and protects their assets from attachment and execution measures. The level of sovereign immunity concerning state assets differs greatly depending on the jurisdiction; from absolute to a form of restrictive immunity. However, in almost all cases assets allocated for a clear sovereign purpose like military, diplomatic or central bank purposes are virtually always immune everywhere.
Specialist Skills Needed
To successfully enforce a judgment or arbitral award, experienced advisers are needed to answer questions on a variety of complex issues, such as:
Asset tracing. Does the debtor have assets to cover a judgment or award? Where are the assets located? And what hurdles exist in the jurisdictions where the assets are located?
The debtor's legal status. How is the debtor organized as a legal entity? Is it protected by sovereign immunity—and to what extent?
Jurisdictional rules on enforcement. If the assets are in a foreign jurisdiction, what are the legal requirements on recognition and enforcement? Are there freezing order and discovery possibilities?
Local counsel. In the jurisdictions concerned, who are the specialist lawyers available to work on the case? What are their fees and costs?
Timing and settlement leverage. When should recognition and enforcement measures be taken—particularly when assets are in several jurisdictions? Should the creditor pressure the debtor by creating settlement leverage or seek to recover a full claim?
The success of a recovery effort depends on the quality of intelligence, the strategy, and timing a team of advisers can provide. Omni Bridgeway, which recently merged with Bentham IMF's parent company, offers a track record of more than 30 years and a multidisciplinary team of 40 professionals, the largest specialist judgment enforcement team in the industry. Contact us to learn more about how our lawyers, economists, financial experts, business intelligence and asset tracing professionals can help you.