IMF Bentham and Bentham IMF to become Omni Bridgeway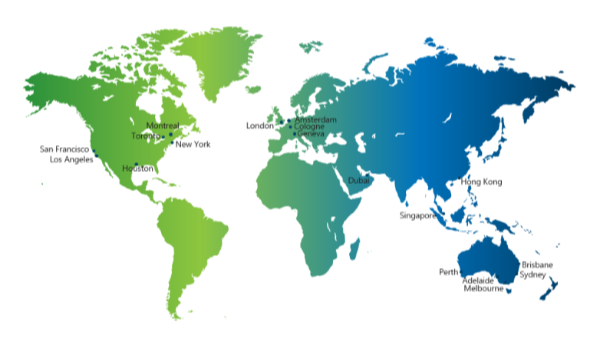 IMF Bentham Limited and Omni Bridgeway are excited to announce that IMF Bentham Limited and its subsidiary companies, including Bentham IMF, are adopting the unified global name of Omni Bridgeway, following a shareholder vote at the company's General Meeting on 14 February 2020.
The adoption of a single name follows the merger of the two businesses in November 2019 to create a global leader in dispute resolution finance, with expertise in civil and common law legal and recovery systems, and operations spanning Asia, Australia, Canada, Europe, the Middle East, the UK and the US.
IMF Bentham Chief Executive Officer and Managing Director Andrew Saker said: "Our people are delighted to be united under the Omni Bridgeway name. Over more than three decades, Omni Bridgeway has become a highly respected and trusted name in international dispute resolution, particularly in key growth markets such as Continental Europe and Asia. The Omni Bridgeway name reflects a proud 34-year record of funding disputes and enforcement proceedings around the world, recovering billions of dollars for clients and claimants. What is clear is that IMF Bentham and Omni Bridgeway have shared values and a shared culture of striving to deliver for clients. Across every part of this united business, our smart and resourceful professionals will continue to pursue every claim with curiosity and drive to secure the best possible outcomes for our clients."
Omni Bridgeway intends unveiling a new global corporate identity in coming months. This will include a coordinated roll-out of new, consolidated Omni Bridgeway branding across all business units and a new website.
Although our name is changing, our commitment to our clients remains as strong as ever. Investors, professional services firms and claimants choose us because of our talented team, and that remains intact—and is now enhanced. Our team is delighted to unite under the Omni Bridgeway name and our smart and resourceful professionals will continue to pursue the best possible outcomes for our clients and deliver sophisticated finance solutions around the world.