Why litigation funding makes financial sense for your company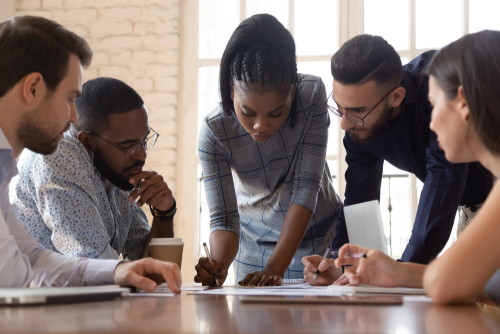 In-house teams have been under increasing pressure in recent years to transform law departments from cost centers into revenue generators that can help boost corporate revenue.
Litigation finance can offer in-house counsel a path to modernization lined with benefits that include increased profits, a decrease in litigation spend, and an experienced partner with whom to share the risk of litigation. Funders like Bentham IMF provide non-recourse financing that allows companies to pursue meritorious cases that are likely to produce a successful recovery. In return, the funder generally receives a multiple or percentage of its investment from the proceeds of a settlement or judgment.
The non-recourse nature of the financing removes a large portion of the risk a company might face when self-funding litigation. Non-recourse financing means that the funder receives a return on its investment only if the litigation is successful. If the company loses its case on the merits, it is not obligated to repay the funder. This is a key advantage over a traditional loan from a financial institution, which must be repaid with interest no matter what happens in a case.
Uncovering an Asset
When companies finance their own litigation, they risk losing their entire investment in a case if they are unsuccessful. And because they are footing the bill alone, they also may feel financial pressure to settle early and for pennies on the dollar. While funding cannot guarantee a successful result, it can allow the company to monetize a case from the outset and to accrue accounting and other benefits that can help maximize the value of the claim.
Most legal department budgets are constructed to defend against litigation and manage basic legal functions. They leave little wiggle room for pursuing any plaintiffs-side claims. Add to that accounting rules and resistance from executives and shareholders, which further stifle elective litigation. One of the primary problems for most companies focusing on EBITDA is the impact of litigation on the balance sheet. Litigation can last for years, and all expenses—such as attorney fees—must be recorded as soon as they occur.
Meanwhile, a recovery cannot be counted as projected revenue on the balance sheet. And if a case is successful, the windfall is treated as special income that is recorded "below the line." In other words, it cannot be used in the company's profit calculations. This is hardly music to the ears of C-suite executives or to shareholders who may drive stock prices down if they believe litigation will depress a company's profits.
With funding, however, investment capital from the funder can be recognized as revenue long before the claim is finally adjudicated. At the same time, because the funder is covering expenses such as legal fees, those costs disappear from the balance sheet. It's a win-win scenario for the law department budget: legal costs are reduced, and revenue increases. Litigation that could have proven a years-long drag on profits has been converted into a lucrative asset, with the potential for an even greater upside from a large recovery.
A Strong Portfolio
By working closely with the funder, a legal department can also afford to hire the best possible outside counsel for a case, which can help maximize potential recoveries. Funding can allow counsel at elite firms to offer hybrid contingency arrangements, further reducing the company's expenses and allowing it to redirect capital back into operations or growth. For a general counsel looking to transform a law department, these funds can be used to help pay for the technological and process upgrades that are so critical to modernization.
Funders also improve the chances of a success through the case selection process. Bentham is staffed by a team of highly experienced professionals who have litigated complex cases and understand how to value claims and assess their chances for yielding positive outcomes. Before it takes on an investment, Bentham's team conducts due diligence into potential matters at no upfront cost to the claimant. This can be another highly useful resource for a company: Bentham can validate a company's existing litigation strategy or provide information that can help improve the litigation strategy.
In addition, the company may have a number of valuable plaintiffs-side claims. A company can work with a funder to create a portfolio of bundled contingency cases that allows the company and funder to further manage risk in creative ways.
By partnering with a litigation finance firm to bring strong claims in the right cases, with mitigated cost and risk, a company can turn its legal department into a revenue source that boosts—rather than diminishes—the bottom line. Pursuing those claims can provide a competitive advantage as well, by sending an important message to the marketplace that a company will act to protect its rights.
To learn more about the benefits of litigation finance for your company, visit our Company Insights, which offers CLE seminars to in-house legal departments interested in working with funders. While there, explore our recent podcasts, blog posts, and videos. Or contact us for a consultation to learn more about the ways we can help you pursue meritorious claims.