Omni Bridgeway Hires Mara Abols as Corporate Counsel Based in Toronto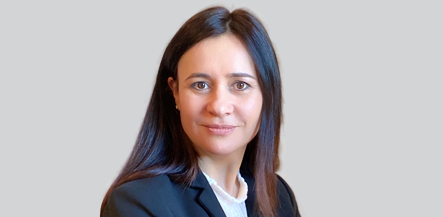 Omni Bridgeway has expanded the team in its Toronto office as it continues to lead the commercial litigation funding industry in Canada. Mara Abols, formerly General Counsel and Vice President of Burnham Sterling & Company LLC, joins the company as a member of Omni Bridgeway's global Legal, Risk & Compliance team. Mara will focus on handling various corporate legal issues as well as structuring, negotiating and advising on litigation funding agreements concerning Canadian investments. She becomes the company's first Canada-based Corporate Counsel and will work closely with its local investment team, including Paul Rand, Naomi Loewith, Nickolas Tzoulas and Geoff Moysa in Toronto, and Pierre-Jérôme Bouchard, Annie Lespérance and George Hendy in Montreal.

"Mara brings outstanding transactional skills and experience," said Paul Rand, Omni Bridgeway Canada's Chief Investment Officer. "As the size and volume of the deals we handle has increased, experienced counsel will allow us to best meet the needs of sophisticated clients," he added.

Mara's arrival coincides with a significant anniversary for the company, which in January 2021 will mark five years of successfully operating in Canada. "We're thrilled to add further depth to our team as we prepare to celebrate a 5-year anniversary here, a 10-year anniversary in the U.S., and more than 30 years of building the global industry," said Paul Rand. "We see significant opportunity for commercial litigation funding in the regional market and look forward to continuing to serve clients across the country."
Earlier in her career, Mara practiced law with global law firms White & Case LLP and Pillsbury Winthrop Shaw Pittman LLP. She holds a LL.B. and B.C.L. from McGill University, where she graduated with distinction and participated in an International Exchange with the University of Copenhagen. She is a member of the bar in both Ontario and New York.

Omni Bridgeway is delighted to welcome Mara to the team. She can be reached at [email protected] or 416 583 5720.