How insolvency trustees can use dispute funding to accelerate and increase creditor distributions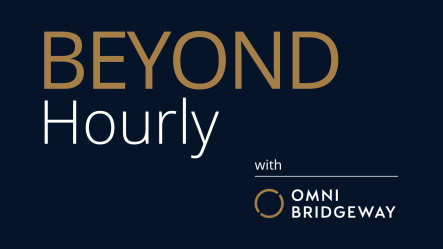 Corporate insolvencies have surged in the wake of the COVID-19 outbreak. During the first three quarters of 2020, 138 companies with assets of $100 million or more filed for insolvency protection in the United States—an 84 percent increase over the same period in 2019, recently released data shows.
This surge also means more insolvency litigation, particularly when such litigation may yield substantial returns to creditors. However, debtors and trustees often lack the resources to pursue complex claims, and many law firms are unwilling to work on a full contingent fee. Litigation funders can help trustees and law firms bridge this gap, providing non-recourse financing for single cases and portfolios of claims.
For our latest Beyond Hourly podcast, Amy Geise, an Associate Investment Manager and Legal Counsel in Omni Bridgeway's Houston office, spoke with Kenneth A. Hill, a shareholder at Quilling, Selander, Lownds, Winslett & Moser, P.C. about the ways dispute funders can assist trustees. Hill is a Dallas-based litigator and bankruptcy lawyer who routinely represents trustees in Chapter 7 consumer and business cases. A practitioner for 29 years, he is board certified in business bankruptcy law by the Texas Board of Legal Specialization and has direct experience working with funders.
Geise and Hill discuss:
• Hill's representation of bankruptcy trustees and how his fees are structured in those matters.
• How funding can help resolve potential tensions that may prevent trustee's counsel from taking on complex litigation matters.
• The hybrid fee models available via funding and how they benefit bankruptcy trustees and their counsel.
• The importance of trustees finding a reputable and experienced funding partner and the questions courts, trustees, and counsel may ask about using funding.
• Hill's experience helping trustees find firms that are willing to take cases on a contingent fee, and his work representing a trustee in the sale of a judgment to a litigation funder.
To listen to the podcast click here.