Spotlight on Omni Bridgeway Trade Secrets Expert, Stephanie Southwick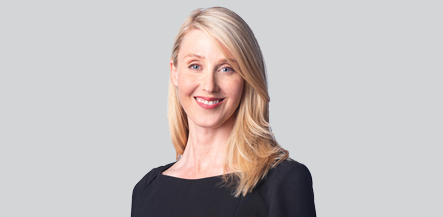 The high cost of pursuing IP cases and the protracted time they can take to resolve have long contributed to intellectual property claimants' demand for litigation funding. In recent years, that demand has heightened in relation to trade secrets litigation funding due to the rapid rise in trade secrets cases brought about by the passage of the Defend Trade Secrets Act and increased incidence of trade secret theft. Recognizing the importance of having an experienced trade secrets litigator available to work with clients and counsel seeking funding for such disputes, Omni Bridgeway hired Stephanie Southwick as an Investment Manager and Legal Counsel in September 2019.
Drawing on experience to inform investment decisions
The former Managing Partner of Greenfield Southwick LLP (now Greenfield LLP), a boutique business and intellectual property litigation firm, Stephanie spent fifteen plus years as a litigator before joining our company. She was the right choice to be our first in-house trade secrets expert because, during her time in practice, she won numerous verdicts and dispositive motions and secured favorable settlement outcomes for her clients: start-ups, tech companies and manufacturers. She also represented VCs, real estate developers, family offices, directors and officers and professional partnerships. And her broader experience litigating business torts, contract disputes, founder disputes, and employment matters prepared her to also assess opportunities for investment in more general commercial cases.
Recommendations on preparing trade secrets cases for funder evaluation
Since joining Omni Bridgeway, Stephanie has assessed more than 75 cases for investment, about one-third of which have been trade secrets cases. What she looks for most when deciding whether a case meets Omni Bridgeway's investment criteria is a compelling story, identifiable and valuable trade secrets, and a solid damages model. She advises that claimants and their counsel can best prepare for having a trade secrets case assessed for investment by clearly identifying the trade secrets (in light of patents and other public material), articulating their value, and compiling evidence of the defendant's use of the trade secrets.
The value of using non-dilutive capital to pursue disputes
Because Omni Bridgeway can provide non-recourse financing without taking equity, its capital is non-dilutive. "The non-dilutive nature of the capital we provide can be especially appealing for companies accustomed to working with equity investors or traditional financial institutions," Stephanie says. "Once they realize they can monetize assets and enhance liquidity without giving away part of their business or assuming debt, they see how doing so presents game-changing competitive advantages."
Helping companies pursue cases for the right reasons
Stephanie also helps companies examine their trade secrets disputes objectively and gives a well-informed, non-emotional assessment of their settlement and judgment value on the one hand, and the likely attorney's fees and other litigation costs on the other. This can assist companies in weighing the opportunity cost of forgoing litigation against the costs of pursuing it. "Trade secrets cases can be emotional for corporate executives because they often stem from a betrayal by a trusted former employee who is accused of stealing critical information that can endanger the current and future health of a company," Stephanie explains. "We help companies rein in emotions and determine whether litigation is truly in their best long-term interests."
Aligning resources to position cases for optimal outcomes
"We're happy to work with counsel when a client comes to us having already hired lawyers," she says. "But what some companies don't realize is that our analysis can occur in advance of hiring litigation counsel. In fact, we routinely help companies identify the most appropriate and strongest litigation team for their cases. Because legal fees are covered by our company, a financing arrangement allows companies to hire the best possible counsel for their matters, which, in turn, helps improve the likelihood they will maximize their claims."
Learn more about trade secrets litigation funding
Interested in learning more about how Stephanie works with claimants seeking funding for trade secrets and other types of disputes? Tune in to these episodes of Omni Bridgeway's Beyond Hourly podcast to hear her discuss the topic:
Learn more about how litigation finance can work for claimants by visiting our Company Insights. While there, explore our recent podcasts, blog posts, and videos. Or get specific information about how funding benefits companies on our Funding for Companies page.
We welcome you to contact us for a consultation about the ways we can help you pursue meritorious claims.