Guides lead to top litigation funder – Omni Bridgeway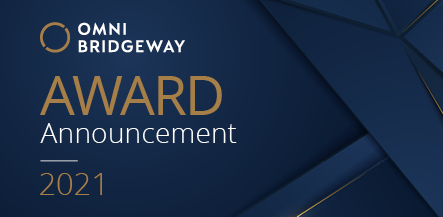 Omni Bridgeway celebrates its high ranking in the 2021 Chambers and Partners Litigation Support Guide and is the only funder ranked Band 1 (top tier) for Australia, South East Asia, Canada and one of only two funders ranked Band 1 in the US and Europe. Among a slew of high rankings, our company also received a Band 1 ranking in the Global - Asset Tracing and Recovery category (Investigations Agencies) for the second consecutive year.
Our team also performed exceptionally well in Lawdragon's 2021Global 100 Leaders in Legal Finance Guide, with 14 individuals recognised – a significant increase on last year's list.
According to Lawdragon's Chief Executive Officer, Katrina Dewey, the 100 professionals recognized in this year's guide are at the forefront of an industry that is expanding in ever more creative ways to help lawyers finance underdog cases, lengthy appeals, insolvency matters, patent portfolios and even entire litigation department dockets.
Chambers researchers conducted hundreds of in-depth interviews with senior market figures—including practitioners and other users of litigation support services—worldwide to put together this year's guide. Speaking at the launch of the guide, Chambers and Partners editor Ben Nickson observed the global dispute finance market had expanded rapidly in the last few years. "The sector has developed into well-established markets in the US and the UK within the broad umbrella of litigation funding," Nickson stated. For Omni Bridgeway, we were ranked across 11 areas of expertise in multiple locations.

One of the Chambers' research interviewees commenting on our Band 1 ranking for Global - Asset Tracing and Recovery (Investigations Agencies) and its strengths said "these guys were the forefathers of the industry. They don't mess around. They really take the long view on big sovereign disputes that they get involved in."

Commenting on our strength in the US, another Chambers' interviewee said "the one I have confidence in and see as a firm of real professionals in the legal financing market is Omni Bridgeway."

In addition to the main rankings, this year's Litigation Support Guide introduced Spotlight Tables for regions where research is still forming. Our company featured prominently in the new Spotlight Tables for Latin America, the Middle East, and international arbitration.

This continual strong performance in the Litigation Support Guide is best summed up by one of this year's interviewees, who said we "have a truly global model. Others will moonlight as a global operation, but they (Omni Bridgeway) really have the footprint to match. That makes things much easier for us as a global operator."

A full list of our rankings in the Chambers and Partners Litigation and Support Guide for 2021 can be found here and a list of the firm's Lawdragon leaders in legal finance here.

To learn more about Omni Bridgeway's dispute finance capabilities, visit our Company Insights. While there, explore our recent podcasts, blog posts, and videos. Or contact us for a consultation to learn more about the ways we can help you pursue meritorious claims.