Step by step: The nuts and bolts of the funding process, part one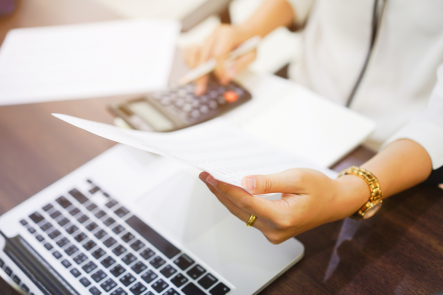 Author:

Investment Manager and Legal Counsel - United States
---
Parties seeking litigation funding should be intimately familiar with both the process and the anticipated timeline for securing approval. This two-part series provides an overview of what claimants and lawyers can expect from the time a funding inquiry is made through closing and the deployment of funds. In part one, we address the need for a non-disclosure agreement ("NDA") and explain the standard term sheet and due diligence process.
An executed NDA is critical for attorney work-product protection
The funding relationship typically begins with a claimant or lawyer providing the funder with a general description of the case and the rough amount of outside capital needed. Funders invariably require claimants to execute an NDA prior to having any substantive discussions. An NDA is critical to maintaining attorney work-product protection because it evidences the parties' intent to maintain the confidentiality of information and materials shared during the diligence process.
Miller UK Ltd. v. Caterpillar, Inc., 17 F. Supp. 3d 711 (N.D. Ill. 2014) is the seminal decision addressing attorney work-product protection and several other important issues in the litigation finance discovery arena. The Miller court made a number of well-reasoned findings that track Omni Bridgeway's practices, including: (1) the litigation funding arrangements are almost always irrelevant to any claim or defense of the parties, and therefore, not discoverable; (2) the common interest doctrine does not apply in most states to protect disclosures made to funders because the parties do not share identical legal interests; and (3) attorney work-product protection extends to materials exchanged by the parties under an NDA.
Nearly every case considering these issues after Miller have relied on its thoughtful analysis to shield from discovery materials exchanged between a claimant and potential funder under an NDA. See, e.g., Carlyle Investment Mgmt. v. Moonmouth Co. (Del. Ch. Feb. 24, 2015); Ioengine v. Interactive Media Corp. (D. Del. Aug. 3, 2016); Cont'l Circuits LLC v. Intel Corp., 435 F. Supp. 3d 1014 (D. Az. January 27, 2020).
After the parties execute an NDA, the funder will request more detailed information about the case, including confidential information. This likely will include (1) the factual background and legal theories asserted; (2) estimated recoveries, including any preliminary damages analyses, (3) the jurisdiction of the litigation (to verify there are no funding restrictions like champerty or maintenance); (4) the anticipated funding amount sought, including the lawyer's proposed case budget and risk share; and (5) the requested funding arrangement (i.e., whether the claimant is looking for working capital, litigation fees, costs, or a combination thereof).
The funder will confirm during these initial discussions that the proposed funding arrangement meets its basic parameters. For example, Omni Bridgeway typically requires a minimum investment amount of $1 million along with an estimate of reasonably attainable proceeds supporting that level of investment (usually about ten or more times the proposed commitment, excluding speculative or punitive damages), and a liability theory supported by documentary evidence. A party seeking funding will typically approach a funder either with a law firm engaged or with lawyers willing to take an acceptable level of risk (i.e., full or partial contingency) subject to securing funding. Funders regularly provide introductions to competent counsel for parties seeking funding that have not retained counsel if the matter satisfies the funder's criteria and the merits appear strong.
Entering into a Term Sheet
If the funder is interested in proceeding after initial discussions and a high-level review of provided materials, it will typically issue a non-binding term sheet outlining the economic terms of the proposed investment. Term sheets regularly include an estimated due-diligence period to allow the funder to fully assess the merits of the case. This period will vary based on the complexity of the case (or cases, if a company or law firm portfolio), but typically spans about a month.
Term sheets are almost always non-binding as to terms, but most funders require a period of exclusivity. This provides comfort to the funder that its considerable investment of time analyzing the merits and significant outlays of capital (e.g., on outside experts, transactional counsel, lien searches and background checks) during this period will not be in vain. Some funders attempt to lock up claimants with exclusivity as early as the NDA stage, and often ask claimants to reimburse them for costs incurred (e.g., outside legal advice) as part of the diligence. Others do not require exclusivity but insist on a hefty breakup fee if the claimant withdraws. Omni Bridgeway requires exclusivity only after the parties have executed a term sheet.
At bottom, the term sheet is a non-binding understanding of the parties' expectations for the post-diligence, approved transaction. That is, it typically describes the amount and types of capital that the funder commits to deploy and on what schedule, the funder's return structure and the repayment waterfall. Returns typically (but not always) increase over time as the funder invests capital in the litigation. There is no single way to assess an appropriate return, and approaches vary by investment. Omni Bridgeway typically structures its returns as a multiple of the disbursed funding amount, a percentage of the litigation proceeds, or the greater of the two. That said, Omni Bridgeway is committed to devising creative return structures that meet the needs of the claimant or the particulars of each case. And absent exceptional circumstances or a negative appraisal of some aspect of the case during diligence, Omni rarely deviates from the negotiated returns set forth in its term sheets.
After the parties execute the term sheet, the funder begins the due diligence process.
The Due Diligence Process
The due diligence process involves an in-depth review of the merits and negotiation of the litigation funding agreement. It also usually includes meeting with the party seeking funding, performing lien and other searches, reviewing financial records, and engaging outside experts when the case involves a specialized area of law.
To facilitate a smooth diligence process, claimants should gather and organize case-related documents in a manner that is easily reviewable by the funder. Omni Bridgeway will ask claimants to post documents to a secure share site—particularly if materials are voluminous—as soon as the term sheet is signed.
After reviewing the documents provided by the claimant, funders will speak to the claimant's legal team to discuss liability and damages issues in depth. If the case involves a niche practice area that requires the funder to engage outside expert consultation, the funder's outside expert(s) will also be part of this process.
Preparing for and assisting with a funder's diligence process can be laborious for a claimant and its lawyers. But it is both necessary to obtain funding and quite often helps strengthen the merits of a claimant's case. Lawyers are often appreciative of the process because it forces them to analyze the pitfalls in the case, identify the best available evidence, and develop counterarguments sooner than they otherwise might in the litigation process.
Special Considerations for Specialized Practice Areas
Large-scale funders typically fund a variety of cases, including in the realm of complex commercial litigation, patent and other intellectual property, insurance, insolvency, and international arbitration. Certain species of claims require additional legwork in the diligence process, such as patent claims and international arbitrations.
Funding can be used to cover the significant expenses often associated with these types of matters. For instance, projected litigation budgets for patent cases are typically quite high. They typically involve multiple defendants, substantial discovery and expert expenses, parallel proceedings, numerous additional legal hurdles (e.g., claim construction), and complex appeals. The diligence process for patent claims typically involves examining the history of success of the patents with respect to commercialization, licensing, and/or previous litigation; a careful examination of prior art, prosecution history and infringement reads; and a robust analysis of complex damages theories and possible defenses (e.g., apportionment).
Litigation finance is regularly used in both commercial international arbitrations—where parties, such as multinational corporations, have chosen arbitration to resolve a dispute—and in treaty, or investor-state arbitrations, where a party brings a claim against a sovereign state. An international arbitration may involve multiple applicable laws and a blend of civil and common law procedure. Many additional considerations arise, including jurisdiction, standing, collectability and adverse cost exposure. Thus, funders with a wide international team and breadth of expertise will be in the optimal position to consider the issues.
In addition to the issues raised above, funders performing diligence in the international arbitration arena will likely be focused on the caliber of the arbitral tribunal; the jurisdiction where the arbitration is seated, and what rules will apply; if an award is obtained, how it will be enforced and how predictable the enforcement courts are likely to be; and the potential length of the case, as international arbitration proceedings typically run as long as five years or more.
Omni Bridgeway provides its proposed litigation funding agreement early in the exclusivity period and negotiates the proposed terms in parallel with its due diligence. This puts the parties in the best position to begin deployment of capital quickly after approval by Omni Bridgeway's investment committee. In part 2, we will address the funding agreement and monitoring the investment after closing.
To learn more about Omni Bridgeway's litigation funding capabilities, visit our Company Insights. While there, explore our recent podcasts, blog posts, and videos. Or contact us for a consultation to learn more about the ways we can help you pursue meritorious claims.