Covid-19 is *still* here. How can funding help?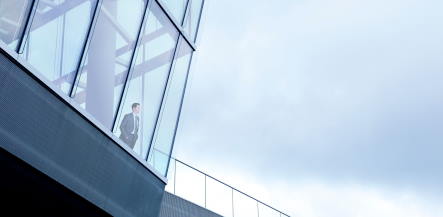 Author:

Director of Strategic Partnerships - Canada, Investment Manager and Legal Counsel - Canada
---
Contrary to the hopes and expectations of many of us, Covid-19 is still here. As businesses around the world confront this reality, what can Omni Bridgeway do? Here are three things that businesses and their legal advisors should be thinking about as we trudge through COVID.

1. Limitations periods may be approaching. In the early days of Covid, many companies wisely focused on their key priorities, ignoring anything ancillary. Issues pushed to the side may include legal claims the company has, such as breach of contract, theft of corporate opportunity, or other commercial disputes. We are now approaching Covid's two-year anniversary, and limitation periods that may have been tolled are fast approaching in many jurisdictions. Companies may not be aware of this deadline or may be reluctant to allocate resources to investigating and advancing those claims.

Litigation funding can help by providing the capital to pursue a claim, without diverting resources from the business' core priorities. Reviewing the case with Omni Bridgeway can also help a company decide whether a claim is worth advancing, as we conduct detailed analysis of the claim, and our interests are aligned in that we do not support cases that do not have a strong likelihood of success.

2. Attractive corporate opportunities. As the corporate world continues to reshuffle, companies are identifying exciting corporate prospects, including mergers, public offerings or new lines of business. While borrowing has been relatively easy during the pandemic, cautious businesses are looking at their debt-loads with an eye to the future and considering how best to obtain cash.

As part of a litigation funding package, Omni Bridgeway can advance cash to companies, secured only against the future proceeds of a successful claim. In the right circumstances, we can also provide capital when a company has a judgment to be enforced, as our team has expertise in collecting judgments from unwilling debtors or in tricky jurisdictions. All of these options allow the company to turn its litigation into an asset, unlocking capital to pursue opportunities.

3. Life marches on. Governments, businesses, and the courts are acknowledging that Covid cannot be an excuse for avoiding contractual commitments or client responsibilities. The recent Ontario decision in the closely watched Cineplex v Cineworld highlights this. The buyer in a movie theatre acquisition – negotiated before Covid but set to close after March 2020 - elected not to proceed. The buyer argued in part that because theatres had closed, the seller had failed to carry on business in the ordinary course, as required by the agreement. The court rejected this and held that the seller had indeed conducted its business in the ordinary course and in accordance with the laws, including closures dictated by public health mandates. The Court held that the buyer could not force Cineplex to operate as though Covid didn't exist.

As businesses recognize that Covid could be with us for a long time, the definition of "ordinary course" must adapt. They may also realize that contractual counterparties may have breached their duties to them, in a way not excused by Covid. Every contract is different, of course, but leeway that might have been granted for a brief emergency may not extend to the current reality. Omni Bridgeway can help businesses explore and, in the right case, advance claims if they have been harmed by conduct related to Covid.

We have all adjusted to life with Covid and will continue to adapt. In the right circumstances, however, Omni Bridgeway may be able to help that transition be smoother and more lucrative. Contact us to learn more.