Litigation Funder's Setting Roots in Los Angeles – IT JUST MAKES SENSE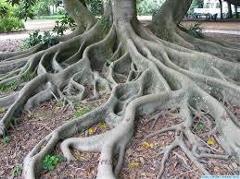 With the Los Angeles office of Bentham IMF opening hot on the heels of Bentham's New York office, some may question the necessity of a West Coast presence. In looking to set down roots, whether buying a residence or opening a business, location is always a key factor.
Setting up an alternative litigation financing shop in California - one of the busiest court systems in the nation - is a virtual no brainer. In 2011-2012, the California Superior Court system saw approximately 8.5 million cases statewide while the Courts of Appeal fielded 21,894 contested matters. In a survey performed by Briefcase Analytics and published in November 2012, it was determined that that there was a growing awareness of litigation funding amongst litigation lawyers and AmLaw 200 companies as well as a growing demand for its use. As Los Angeles County houses about 52,000 of California's 244,029 attorneys, it makes sense to create a presence in an area where there is a hot bed of legal activity.
Besides the sheer volume of law suits and attorneys in California, the California court system regularly hears some of the most important legal issues in the country and yields some of the highest verdicts in the nation. In March 2012, The National Law Journal compiled a list of the Top 100 verdicts of 2011, of which 18 were verdicts handed down in California.
With the high number of attorneys, cases, and large verdicts seemingly being housed in Southern California, Los Angeles is the perfect choice to set down the roots for a litigation funding house to service this market.