Meet the Team: Spotlight on Stephanie Reckler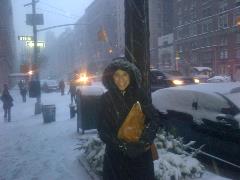 As Chief Operations Manager, Stephanie keeps the wheels running at Bentham IMF in the United States. She is the only member of the team who is not trained as a lawyer, although she has worked in commercial litigation finance for over four years.
Like two other Bentham IMF colleagues, she studied French literature in college. After graduating from Connecticut College, she attended London School of Economics.
She started her career as a programmer at The Federal Reserve Bank and ended her systems career as a vice president in the computer services division at Citibank. She then headed to Wall Street and the hedge fund world, working for several hedge funds until she moved to BlackRobe Capital and discovered a strategy - commercial litigation finance – about which she is passionate. When BlackRobe closed, she made an easy transition to Bentham IMF.
Stephie, to those who know her, is married to a surgeon and is the mother of three adult children and three hunting dogs, two labs and a wire hair pointing griffon. She has served as president of 885 Park Avenue Corporation for over twenty years and is involved in several other volunteer activities in New York City.