Bentham's Jim Batson Highlighted in ABA Journal Article Recounting Historic E-Discovery Case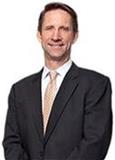 A decade has passed since Bentham IMF senior Investment Manager Jim Batson won a historic pretrial ruling and started an e-discovery revolution in a case named Zubulake v. UBS Warburg. Any attorney who has ever prevailed in an action based upon a piece of e-discovery can thank Batson for helping pioneer changes in how such materials are saved, handled, and produced. Before Batson and his colleagues brought their case, the field of e-discovery barely existed; their victory changed the world of discovery forever.
The ABA Journal in its September 2014 issue revisits the landmark case and Batson's vital role therein in an article entitled: "Zubulake 10 Years After: Landmark Case Created An Industry - And Still Stirs Debate."
Read the full ABA Journal article:
The year was 2001 and the Zubulake action was an employment discrimination case filed by Batson and the firm of Liddle & Robinson on behalf of ex-UBS Warburg executive Laura Zubulake in the United States District Court for the Southern District of New York. Ms. Zubulake's principal claim – that she was fired from her position at the global financial giant because of her gender and because she complained to the EEOC – was itself not so unusual. To Batson and his Liddle & Robinson colleagues, it appeared to be a solid employment case but not the game-changing battle it would ultimately become in the world of electronic discovery.
As the ABA Journal article recounts, the fight Batson waged to gain access to UBS's store of emails turned out to be anything but ordinary, and required an immense amount of tenacity in the face of aggressive stonewalling tactics. For example, the bank only produced 120 emails in response to the plaintiff's detailed discovery requests. Ms. Zubulake, however, had saved over 400 emails during the course of her employment. The disparity was glaring. "That's when we knew something was wrong," Batson told the ABA Journal. "How could UBS, [within] a highly regulated industry, have so few emails?"
The legal battle over the missing emails resulted in a series of pivotal pretrial rulings by The Honorable Shira Scheindlin, including the landmark 2004 decision known as Zubulake V. One dramatic finding included that: "UBS filed to preserve relevant emails, even after receiving adequate warnings from counsel, resulting in the production of some relevant emails almost two years after they were initially requested, and resulting in the complete destruction of others."
The ABA Journal notes that the decision put companies: "on notice that they had a duty to preserve data once they reasonably anticipated they might be sued . . . . As for lawyers, it wasn't enough for them to simply initiate the hold. Instead, lawyers now had an obligation to oversee the compliance process. Otherwise, the consequences could be severe and a party could be hit with sanctions that, in some cases, could cripple its ability to mount a defense." The ruling radically transformed the way companies and lawyers handled emails and other electronically stored information and spurred the creation of the ever-booming e-discovery industry.
In the end, UBS was compelled to turn over more emails, some of which provided such clear evidence of discrimination and retaliation that Batson's team deployed them as visual exhibits at trial. "There was something about seeing this little email blown up that was really powerful," recalls Batson. "When it comes to evidence, documents, and especially emails, are often much more compelling than oral testimony, because the captured email can stand for a key moment in time as hard evidence."
As for the actual Zubulake litigation, the outcome was a happy one. Thanks in part to emails finally produced in discovery, Batson and his Liddle & Robinson colleagues went to trial with a significant edge. The result: in early August 2005, Laura Zubulake won a $29.2 million jury verdict against her former employer, and ultimately settled for an undisclosed figure before the case was heard on appeal.
Due to Batson's work in Zubulake, he became a national leader in the field of e-discovery, and a much-sought-after speaker at conferences all over the country on the topic. "People were blown away by what Judge Scheindlin found," recalls Batson, who notes that as a result of the case, lawyers found themselves with previously-undreamed-of access to the digital archives of companies they were suing. Indeed, at just about every e-discovery program he headlined, attorneys would come up to Batson to thank him for his work and congratulate him on his coup.
In the past decade, emails and other digitally stored information have become such an indispensible source of evidence that it's hard to imagine mounting a case without them. Yet Batson recalls that when Zubulake's complaint was first filed, federal courts were still relying on Federal Rules of Civil Procedure that dated back to the 1930s, and judges and lawyers were debating whether emails could even be considered "documents" under those rules.
Batson remains proud of his work in Zubulake and of the role he played in opening the door to e-discovery. The good news is that plaintiffs and their lawyers now have far easier access to a vast store of digital information. But Batson notes that this has created a new set of challenges, in that the staggering amount of material now available can be overwhelming.
"The number of documents in cases has grown exponentially," says Batson, who adds that discovery in major litigation now routinely produces millions of emails. And that's just for starters -- with the rapid growth of social media platforms such as Facebook, Twitter, LinkIn, and Snapchat, posts, photos, and other perishable forms of information data are also becoming fair game in document requests. Batson predicts that the amount of discoverable material lawyers have to deal with will continue to grow.
Due to Batson's decades of litigation experience, he strongly believes that having the proper financing required to tackle document review and other expensive pieces of discovery is a crucial piece of litigation strategy, particularly as the number of discoverable documents has grown exponentially. "Culling through all that material can be extraordinarily expensive," says Batson. He contends that in the complex world of e-discovery, litigants with the means to hire document review lawyers and conduct a thorough job of discovery have a major edge. "Litigation, especially in large commercial cases, can be a very unequal battlefield if you don't have the means to arm your case," says Batson.
In the years after Zubulake, Batson left his practice at Liddle & Robinson to help launch and consult on new litigation finance ventures. In mid-2014, Batson joined the new U.S. subsidiary of Australia-based Bentham IMF, the world's most successful litigation funder. As an Investment Manager, Batson supervises the selection and funding of civil commercial cases from initial review through final resolution.
Batson received both his JD and an MBA from Fordham University. He continues to lecture and write on a variety of subjects, including e-discovery, ethics, and the field of commercial litigation funding. He can be contacted directly at
[email protected]
.