Celebrating Australia Day



In honor of our Australian roots and the birthplace of the commercial litigation finance industry, Bentham IMF's Los Angeles office held a celebration to commemorate Australia Day on January 26th at the pub, Public School 612 in downtown LA. Below picture: Allison Chock, head of Bentham's LA office and David Kerstein, Investment Manager in the New York office.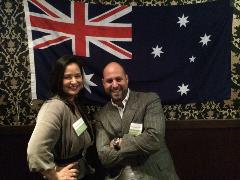 Australia Day marks the anniversary of the 1788 landing at Port Jackson (currently Sydney Harbor) of the First Fleet of eleven convict ships from Great Britain, led by Captain Arthur Phillip. However, it took almost thirty years for the Governor of New South Wales ("NSW") to make the anniversary of the landing a public holiday in 1818. The first Sydney Regatta was held in 1837 and by 1838, the Sydney Harbor was packed with cheerful crowds witnessing the festivities and the raising of the NSW flag. Neighboring 'sister' colonies of Western Australia, South Australia and Van Diemens Land (what is now Tasmania) were also acknowledged, but they also had their own founding dates and anniversaries. It wasn't until 1935 that all Australian states and territories used the name "Australia Day" and until 1994 that January 26th was consistently celebrated as a public holiday.


However, Australia Day has been met with some controversy over the years, similar to the controversy surrounding Columbus Day here in the U.S. Counter-demonstrations occur each year as indigenous Australians refer to this day as 'Invasion Day.' Despite these demonstrations and requests to former Australian Prime Minister Kevin Rudd to move the date of celebration (to which Rudd responded with a "simple, respectful, but straightforward no") the commemoration of over 200 years of European settlement occurs each year.

The majority of Australians celebrate Australia Day as a way to honor their culture, achievements and heritage.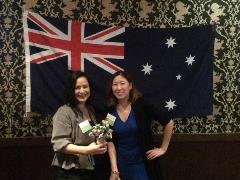 Before the festivities began, Allison Chock and Kelly Sze, Legal Counsel in LA office