State Farm Seeks Revenge with Indiana's HB 1340 Bill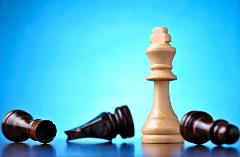 After being on the wrong end of the largest defamation verdict handed down in U.S. history, State Farm Fire and Casualty Co. had a score to settle against the litigation finance industry. To understand why State Farm harbors vitriol against litigation funders, one need only look to the course of events that unfolded in State Farm Fire & Casualty Co. v. Radcliff. In 2011, a jury awarded Radcliff $14.5 million for wrongdoing engaged in by State Farm, to which State Farm appealed. State Farm surely had the means to withstand a protracted appellate process against Radcliff, but they were betting on the fact that Radcliff did not. If Radcliff was unable to withstand the appellate process, State Farm could potentially avoid the $14.5 million judgment against them.


Enter Bentham IMF ("Got Your Back" - The American Lawyer) which provided funding to Radcliff to forge through the appellate phase. Radcliff used proceeds from litigation finance to hire one of the best appellate lawyers in Indiana as well as start and maintain a new business. An Indiana Appellate Court upheld the jury verdict and State Farm's further appeal to the Indiana Supreme Court was denied in 2013. With the assistance of litigation funding, Radcliff was able to collect the judgment against State Farm, which now stood at $17 million after accrued interest was taken into account.


State Farm was well aware that without the assistance of litigation finance, Radcliff could have been run out of the appellate court. In an attempt to ensure the events of Radcliff do not repeat themselves, State Farm strongly supported HB 1340, which holds strict regulations against the litigation finance industry. While HB 1340 failed last year, it is taking a second run at approval in 2015.


HB 1340 is co-authored by Representative Matthew Lehman and Terri Jo Austin, and has strong support from the Insurance Industry. While Bentham supports transparency and regulation in the litigation finance industry, HB 1340 takes regulation too far and steps out-of-bounds by being overly restrictive and unduly excessive.


The proponents of HB 1340 hide behind the guise that the bill seeks to protect consumers against third party litigation funders when in reality, they are seeking to protect their own self-interests and prevent big brother funders from aiding the David's of the world in their lawsuits against Goliath industries.


Of particular concern in HB 1340 are the following:


Surety Bond Requirement

: As part of the registration process for litigation funders in Indiana, HB 1340 sets out a requirement for funders to post surety bonds for the benefit of the State of Indiana as well as claimants. However, litigation finance transactions are non-recourse. If the claim is unsuccessful, a funder loses on its investment and cannot seek recovery of any portion of the investment from the claimant. Surety bonds insure a party, here the State and potential claimant, against a financial loss. Yet, as stated above, if the investment is non-recourse and the only one that has something to lose is the litigation funder, then the question arises as to the necessity of a surety bond in this instance. That HB 1340 requires a bond is interesting as it benefits no one but the insurance companies that the litigation funders will be required to purchase said bonds from.

Rescission

: From requisite contract language to placement of signatures on the contract to contingency fee only structures that, unless followed, HB 1340 stands to nullify a funding contract on its face. Moreover, litigation funding companies are left vulnerable should a claimant substitute in new counsel during the course of their lawsuit. If the new attorney does not provide a written acknowledgement of the litigation funding agreement, it will be void. Nowhere in contract law does it allow a third party to vacate a pre-existing contract on the basis that it is not acknowledged in writing.

Rate Cap

: HB 1340 further seeks strict control over litigation funders by precluding a funder from collecting no more than 25% of the funding amount. However, similar to the surety bond requirement, a rate cap is completely unnecessary in the alternative litigation finance industry. Rate caps serve to protect the consumer from predatory loans that ensnare them in debt. Again, litigation funding is

non-recourse

. If the lawsuit is unsuccessful, a funder has no right to seek recovery of investment funds from the claimant. Thus, funding transactions cannot properly be categorized as a loan and are not subject to usury laws that might otherwise be applicable. The market should be allowed to determine market rates of return on funding transactions, not self-serving lobby groups and insurance companies.


These are only a few of the overly restrictive, unreasonable and unnecessary requirements the Insurance Industry seeks to implement in Indiana against third party funders. The only purpose for this bill is to excessively regulate the litigation finance industry so as to make it futile for funders to do business. HB 1340 is an anti-business bill that attempts to curb free enterprise. The only one that suffers here are the average Joes of Indiana, as their big brother will be forced to stay away.