Meet the Team: Spotlight on David Kerstein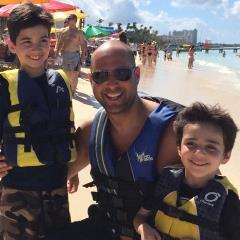 Bentham IMF welcomes David Kerstein as its newest Investment Manager in the New York office. David is an experienced complex commercial litigator with fifteen years of experience under his belt. Throughout his career, David recovered large financial sums and injunctive relief for plaintiffs, as well as obtained major defense wins. Prior to joining Bentham, David was at the top-tier firm, Gibson Dunn & Crutcher.


David earned his J.D. from the University of Pennsylvania Law School in 1999 where he graduated as a Toll Scholar, and his B.A. from the School of Arts and Sciences at the University of Pennsylvania, where he was a Benjamin Franklin Scholar and received a degree in diplomatic history.


While David has quite an accomplished background, the sports teams he roots for have not historically been so lucky to achieve success as he tends to root for the lovable NY teams that have more heart than national championships, namely, the Mets, Jets, Islanders and Knicks. When David is not getting his heart broken watching these teams, as a self-professed Phish Phanatic, he tries to attend every Phish show he can. Also, if you want to get on David's good side, take him out on the town for his favorite dish - wonton soup!


David resides in Manhattan with his two amazing, rambunctious little boys and his beautiful and brilliant wife (who is also a litigator and against whom he can never win an argument).