Meet the Team: Spotlight on Marianne Talbot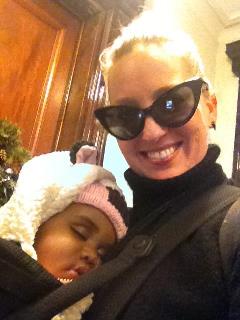 Marianne Talbot is Bentham's Chief Marketing Manager and is located in the New York office.


Marianne is a born-and-bred New Yorker who has either lived or gone to school in all its glorious boroughs (except Staten Island). She is a proud graduate of the Bronx High School of Science which she attended although she was preparing to become a professional violinist. Marianne ultimately switched off the music path and attended SUNY Albany where she was a political science/women's studies major, and then went to law school in Washington DC at the American University, Washington College of Law. She lived in the DC area for over a decade working on complex litigation matters at the boutique law firm of Hirschkop & Associates, and she also became an adjunct law professor at both the George Washington University Law School and the American University, Washington College of Law.


After the tragic events of September 11, Marianne moved back home to NYC. She worked at two law firms in the city, and then formed her own executive training and coaching consultancy. Marianne is a passionate advocate for the beautiful experience of adoption, and is the doting mother to a beautiful little girl. When not enjoying her time working at Bentham, she can be found on the bustling streets and in the beautiful parks of NYC playing with her husband and daughter, studying fashion and interior design, visiting art museums, taking Pilates classes, and engaging in the classic NYC sport of people-watching.