Bentham NY and Bentham Europe Team Up to Educate Law Students about Litigation Funding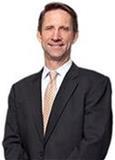 Jim Batson is an Investment Manager with Bentham's NY office.

Ianika Tzankova is General Counsel and responsible for the Netherlands office of Bentham Europe
.
Jim Batson from Bentham IMF's New York office and Ianika Tzankova of Bentham Europe's Netherlands office teamed up on Monday April 6, 2015 via Skype to educate law students in Professor Manuel Gomez's Complex Litigation class at the Florida International University School of Law ("FIU College of Law") about alternative litigation finance. Prof. Gomez regularly teaches courses on Complex Litigation, International Arbitration, Alternative Dispute Resolution, Law and Society, and Introduction to International and Comparative Law, with emphasis on Latin America. His class was an ideal setting to introduce and discuss the benefits of litigation finance in the global arena.


During the seminar, Jim and Ianika delved into a short history of the evolution of litigation funding, including discussion of its inception in Australia and eventual migration to Europe and the United States. Also discussed were the basic mechanics of a funding transaction, regulation of the industry, due diligence process and variance in litigation funding across the global landscape as a result of jurisdictional differences. Seminars such as these are important to help educate all those across the legal spectrum about third party litigation funding. As the funding industry continues its nascent rise in the United States as well as abroad, Bentham believes in the importance and necessity of educating the legal profession - from law students to practicing lawyers to sitting judges - about the benefit and practicality of the industry.