Delaware Superior Court Holds the Work Product Doctrine Protects Disclosure of Litigation Funding Documents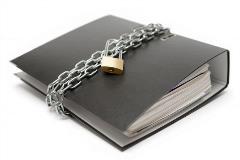 Following on the heels of the Delaware Chancery Court's decision in Carlyle Investment Management L.L.C., et al. v. Moonmouth Company S.A., et al. ("Carlyle"), Judge Jan R. Jurden (President Judge of the Delaware Superior Court) similarly held the Work Product Doctrine extended protection over the terms contained within a litigation finance agreement. In Charge Injection Technologies, Inc. ("CIT") v. E.I. DuPont De Nemours & Company ("DuPont"), DuPont brought a Renewed Motion to Compel Plaintiff CIT to produce documents and communications relating to the payment terms held within the litigation funding transaction between CIT and its litigation financier Aloe Investments Limited ("Aloe").


Despite CIT's assertion there was no assignment of claim and they remained in full control over the decisions and strategy in the case, DuPont believed the information requested was relevant to their champerty and maintenance allegation against CIT. DuPont argued against CIT's privilege claim and asserted that the documents fell outside the protection of the Work Product Doctrine because the terms of the funding agreement were reached in the ordinary course of CIT's business. Taking a cue from the Carlyle decision, Judge Jurden found that "work product protection is not precluded merely because [a] document may also serve a business function. To receive work product protection, the dual-purpose document must have been created "because of" the litigation."[i]


Here, CIT entered into a finance agreement with Aloe "because of" its ongoing litigation with DuPont. In negotiating the terms of the funding agreement, the Court reasoned Aloe was privy to the mental impressions and litigation strategies of CIT's attorneys and gained access to this core work product in order to fairly assess the risks of the case to determine whether a funding transaction would be viable. Keeping in line with the Carlyle decision, Judge Jurden agreed that:


"Allowing work product protection for documents and communications
relating to third-party funding places those parties that require outside
funding on the same footing as those who do not and maintains a level
playing field among adversaries in litigation. Thus, even though claim
funding is the business of financing lawsuits, which means the [litigation
funding documents] serve a business purpose, those documents
simultaneously also are litigation documents and work product protection is
appropriate."[ii]


Thus, in both the courts of equity and law in Delaware, there are consistent rulings that the terms of a litigation finance agreement are protected from disclosure under the Work Product Doctrine.