How will 'Loser-Pays' Standard Affect Litigation Funding?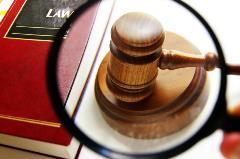 Almost one year from our blog post discussing the SCOTUS decisions in Octane Fitness v. Icon Health & Fitness, Inc. and Highmark v. Allcare Health Management Systems Congress is on the verge of passing the PATENT Act in the Senate and the Innovation Act in the House, both of which have the intended effect of reducing litigation brought by patent trolls.


The recent article in The Hill titled "The anti–innovation Patent Act of 2015," written by Peter J. Toren of Weisbrod Matteis & Copley in DC, suggested the intended purpose of curbing patent troll behavior will unintentionally hinder legitimate claims as "(f)ee shifting will likely deter legitimate owners of enforcing their patent rights by making the risk of enforcement prohibitively high." Toren further predicts obtaining litigation funding for patent claims will be more problematic as funders may be unwilling to make themselves "personally liable to satisfy any award of attorney's fees and expenses if the party owner cannot pay the award." While this may hold true for some litigation financiers, here at Bentham IMF we are experienced at providing this type of funding as the "loser pays" rule applies in all of the Australian litigation we finance.


As patent reform is underway and new law gets settled, only time will tell whether these new measures will eclipse third party litigation funders in the U.S. market or help them flourish.