Delaware Court Permits Use of Litigation Finance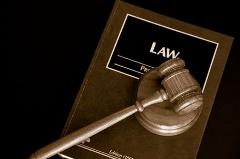 Yesterday, the Delaware Superior Court swept away the ancient common law doctrines of champerty and maintenance to permit litigation funding in Delaware. The March 9, 2016 decision in
Charge Injection Technologies, Inc. v. EI du Pont de Nemours
, marks a significant advance in thinking about litigation funding in a state renowned for its impact on corporate litigation. The decision, handed down by Superior Court President Judge Jan R. Jurden, determined that CIT's use of funding to bring intellectual property claims against DuPont did not offend Delaware law.
Champerty and maintenance laws, which date back to medieval England, were established to discourage financing of a frivolous claim by a disinterested party. In this case, Judge Jurden determined that CIT had not been encouraged to bring the suit by the funder, had not assigned control of its claims to the funder by accepting financial help, and that its use of funding was entirely appropriate under Delaware law.
CIT's attorney Amir Alavi described the decision as important because it allowed his client to litigate its claims with financial resources equivalent to those that DuPont was able to devote to the case.
Bentham IMF
pioneered the commercial litigation funding industry 15 years ago for exactly this reason - to level the playing field in high-stakes commercial litigation between parties with vastly different financial resources. The decision follows those of other courts throughout the common law world, recognizing the need for litigation funding, a practice developed by Bentham IMF in Australia in 2001.
We look forward to partnering with claimants in Delaware to provide greater access to civil justice through funding.