Jim Batson's Zubulake Win Continues to Provide Lessons on E-Discovery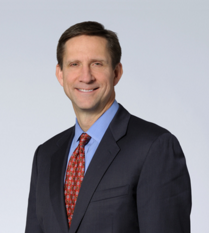 When Bentham IMF Senior Investment Manager James Batson won a notable pretrial ruling in Zubulake v. UBS Warburg, he couldn't have anticipated how the decision would shape his career for years to come. He quickly became the recipient of invitations to speak at conferences around the country about how e-discovery materials should be saved, handled and produced as evidence.
Upon transitioning from private practice to a role as a Senior Investment Manager for Bentham, Batson parlayed the expertise he gained in Zubulake to help claimants obtain the capital they often need to bear the financial burdens of e-discovery.
Today, Batson is applying the e-discovery lessons of Zubulake to educate students who may one day litigate cases subject to the benefits and burdens of evidence made accessible as a result of the decision. On April 4, 2016, Batson gave a guest lecture to a Florida State University ("FSU") College of Law E-Discovery and Digital Evidence class taught by Robert Clarke, Jr., Adjunct Professor at FSU Law and a Shareholder at Ausley McMullen. Batson's lesson provided Prof. Clarke's class with an overview of Zubulake and its progeny and their influence on discovery generally. In particular, Batson focused on issues surrounding the retention of electronic evidence, plus insight into what happened behind the scenes in Zubulake and why the case unfolded the way it did.
While he can't be certain of the opportunities that this influential decision will bring in the future, Batson is excited about the possibility of continuing to educate the legal community about Zubulake's important role in e-discovery and how litigation funding can ease the economic burdens it imposes.