Litigation Funding Paves Way for Crystallex's $1.4B Award Against Venezuela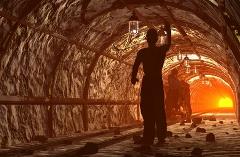 On April 4, 2016, Canadian mining company Crystallex International Corp. won a $1.38B arbitration award for Venezuela's unlawful expropriation of its Las Cristinas gold mine. Crystallex's claim was advanced with the support of a litigation funder, which enabled the insolvent company to pursue the claim and realize significant value for its creditors.

Crystallex began developing the Las Cristinas mine in 1991. Despite its valid Mine Operating Contract with Venezuela, Hugo Chavez's government refused to issue an environmental permit and "unilaterally rescinded" the contract in 2011.

Crystallex immediately commenced an arbitration at the International Centre for Settlement of Investment Disputes (ICSID) for unlawful expropriation. However, Las Cristinas had been Crystallex's principal asset, and by the end of 2011, it was unable to meet its liabilities and filed for CCAA protection.

Crystallex sought Debtor-in-Possession (DIP) financing, and its Board selected a $36M proposal from a litigation funder. The funder proposed to pay Crystallex's general corporate expenses, as well as the costs of pursuing the ICSID arbitration. In return, the funder would receive 35% of the net proceeds of any arbitral award or settlement.

The Court approved the litigation funding, rejecting the alternative proposed by Crystallex's creditors. Justice Newbould held that the funder's plan was in Crystallex's "best interests" because there could be no meaningful recovery, and no successful restructuring, without financing of the arbitration. The Ontario Court of Appeal later upheld that decision.

The litigation funding proved successful this week, when ICSID found that Venezuela had unlawfully expropriated the mine, and ordered it to pay Crystallex $1.2B, plus interest. This award brings substantial value for Crystallex's creditors and shareholders.

As the Crystallex case demonstrates, litigation funding can be a crucial tool where litigation is an asset in the insolvency and restructuring contexts. It enables a company to pursue meritorious claims, without diluting the rights of creditors. Litigation financing can also be used to fund investigations to assess the viability of possible claims.