The Wall Street Journal Highlights Success of Bentham's Portfolio Funding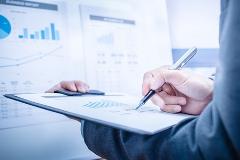 The Wall Street Journal reported on May 15, 2016 that litigation portfolio funding offered by commercial litigation funders, including Bentham, has attracted more than a billion dollars of investments from pension funds, university endowments, family offices and others in recent years. Described by the Journal as "one of the major players in the burgeoning and controversial business of litigation funding," Bentham is featured in the article for the several million dollars of portfolio funding it invested to help Los Angeles trial lawyer Raymond Boucher launch his recently opened nine-person law firm, Boucher LLP, which has a strong social justice agenda. The non-recourse funding allowed Mr. Boucher to focus on taking cases without worrying about having the capital to get his firm started. When the firm wins one or more of the cases in the portfolio, it will pay Bentham a multiple of the amount funded, with the return cross-collateralized across the cases.
The Boucher LLP portfolio is one of several funded by Bentham, which has invested $37 million into portfolios with eight law firms, in additional to millions of dollars invested using the more traditional single-case funding model. While portfolio funding holds appeal for large and small firms seeking a way to shed risk and cover fixed costs, the funding solution has drawn the most interest thus far from new litigation boutiques formed by lawyers leaving larger firms. As noted by Mr. Boucher in the Journal, "Generally speaking, it takes a new firm three-to-five years to become successful. The benefit of financing is that it gives you that lead-up time."
Learn more about portfolio funding offered by Bentham.