How Law Firms Can Create New Value for Clients with Litigation Funding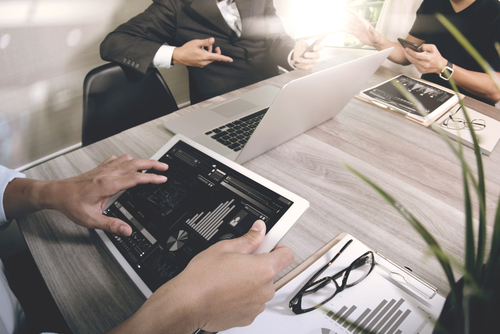 In recent weeks, large law firms have announced significant increases in associate salaries. Not surprisingly, many clients are voicing concerns over any potential rises in billable rates as firms try to pass those costs onto clients. Long before the announcements, firms were already dealing with increasing pressure from clients shifting work in-house and asking for reduced rates, discounts, and alternative fee arrangements. As Allison Chock and Matt Harrison (the heads of our Los Angeles and San Francisco offices respectively) explain in our Q&A below, litigation funding provides a great way to address these issues and also create new value for clients.
Q: When law firms think about suggesting litigation funding to clients, what types of clients are most likely to be interested?
A: The most likely prospects for litigation funding are clients who bring plaintiff cases, or would bring them, if they had the resources to do so without significant cost to their company. So it's most obviously appealing to small and mid-sized corporate as well as individual clients with small (or nonexistent) litigation budgets.
Q: Is this strictly a solution for small companies, or are larger companies also likely to benefit?
A: While litigation funding is often described as a tool for leveling the playing field in David v. Goliath battles, it is useful to large companies as well. Large companies are also concerned about the cost of litigation, and may hesitate to bring affirmative (plaintiff-side) cases because of the expense and risk involved. Savvy management, however, recognize that using litigation funding permits even a large company to assert its rights without stressing the legal department's budget. Even where companies could afford the high cost of plaintiff-side litigation, using litigation funding to pursue that litigation instead offers benefits from a cash-flow perspective, with less negative impact on a company's bottom line than traditional hourly billing arrangements. We predict that with time, companies of all sizes will expect law firms to offer litigation funding as an option for financing any case, in the same way that firms now routinely offer other alternative fee arrangements (e.g., flat fees, blended rates, hybrid fee arrangements).
Q: How could suggesting litigation funding to a client help a law firm strengthen its relationship with the client?
A: Clients are increasingly demanding alternative fee arrangements and are looking for outside counsel to be business partners in the risks and rewards of litigation. Litigation funding allows firms and clients to share risk and better control and predict costs. General Counsel, who have budgets like everyone else and who have to answer to senior executives for litigation spending, need firms to provide more predictability and value for less money. Litigation funding positions firms to be true solution providers to their clients by helping them litigate and win cases, compete more effectively in the marketplace, and even generate profits through litigation.
Imagine the relationship that is built with a client when you are the lawyer who helped them solve a legal problem that has decimated their business while also obtaining the working capital to reestablish their position in the market. You can provide the means for them to take on competitors that otherwise would be out of reach because they cannot afford the litigation costs, or because affirmative plaintiff-side litigation simply is not in the legal department's budget.
Litigation funding can also make a critical difference in a client's decision about whether to bring an appeal when they are dissatisfied with a judgment. Suggesting the use of litigation funding to finance the appeal could help a client obtain the results they set out to achieve when they decided to bring the case in the first place.
Q: Is litigation funding solely used to cover expenses related to a case, or are clients able to use the capital for other purposes?
A: Capital deployed by a funder to clients can be utilized for a variety of purposes, including working capital for their businesses, as well as funding for fees and costs associated with litigation or appeals. Clients also can take out "early money" on a favorable judgment while appeals are pending, which in essence provides a "collar" on the client's appellate risk.
Q: How can litigation funders help law firms evaluate and strengthen legal arguments in a case?
A. Litigation funders conduct their own extensive due diligence on a new matter, essentially affording clients a free independent review of the case. Our collaborative approach can help law firms sharpen their arguments pre-filing. And while we do not control the strategic decisions of the client or the lawyer, we are often asked as experienced trial counsel for our views as a "second set of eyes" throughout the life of a funded matter. Claimants and lawyers alike have told us they appreciate the benefits of an objective viewpoint on the merits of their case, whatever the stage.
Q: In what additional ways does litigation funding help law firms create value for new clients?
A: When clients use litigation funding, they can access top-tier lawyers that they might not otherwise be able to afford. The lawyers, in turn, typically win the trust of the clients by sharing some of the risk in the case. Offering litigation funding as a means to finance cases opens up possibilities for law firms to represent clients with strong claims who might otherwise be out of play due to fee sensitivities or budget constraints.
Contact us to learn more about how your law firm can benefit from litigation funding or visit the Law Firm Financing page of our website.