Case Law Indicates Growing Acceptance of the Litigation Finance Industry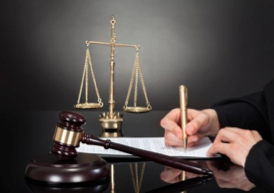 In Parts 1 through 3 of this series, we delved into a Florida Bankruptcy Court's reasoning in In re International Oil Trading Company, LLC[i] ("IOTC") which found that claimant-funder communications were protected via the common interest and agency exceptions to the attorney-client privilege and that any opinion work product produced by a funder was shielded from discovery under the work product doctrine. Inherent throughout the IOTC opinion was the Court's acknowledgement that litigation funding as a means to assist a claimant to collect on a prior judgment was not improper or illegal in any way. There was nothing extraordinary or unusual about the presence of the litigation funder in the IOTC bankruptcy matter.
The IOTC Court does not stand alone in its attitude towards litigation funding, as recent decisions in various jurisdictions also lean towards approval of the industry. For example, in Delaware, both the Superior[ii] and Chancery[iii] Courts held the Work Product Doctrine protected the terms contained within a litigation finance agreement as there was a high probability the agreement contained the funder's mental impressions, analysis, and strategies of the claimant's case. Delaware Superior Court President Judge Jan R. Jurden recognized the importance of extending work product protection to funders and noted that "[a]llowing work product protection for documents and communications relating to third-party funding places those parties that require outside funding on the same footing as those who do not and maintains a level playing field among adversaries in litigation."[iv]
In addition to extending the attorney-client privilege and work product doctrine to claimant-funder communications and document exchanges, courts are also deflating opponent's defenses to the litigation finance industry. From holding the terms of a litigation finance agreement did not amount to usury[v], to a finding that a funder's presence in a case did not amount to improper meddling[vi], to acknowledging that a funder's right to recovery under a litigation finance agreement did not constitute impermissible fee-sharing with a non-lawyer[vii], courts are increasingly finding litigation funding is not illegal or prohibitive to justice, but rather, a vehicle that offers to level the playing field and promote access to justice. New York Supreme Court Justice Shirley Werner Kornreich observed that:
"Providing law firms access to investment capital where the investors are effectively betting on the success of the firm promotes the sound public policy of making justice accessible to all regardless of wealth. Modern litigation is expensive, and deep pocketed wrongdoers can deter lawsuits from being filed if a plaintiff has no means of financing her or his case."[viii]
While cynics of litigation finance believe the arrival of funders in the legal marketplace will lead to an apocalypse of the court system as we know it, the sound legal minds of the judiciary are seeing past this unfounded criticism and are increasingly giving approval to this industry.
---