Litigation Funding's Impact on Whistleblower Cases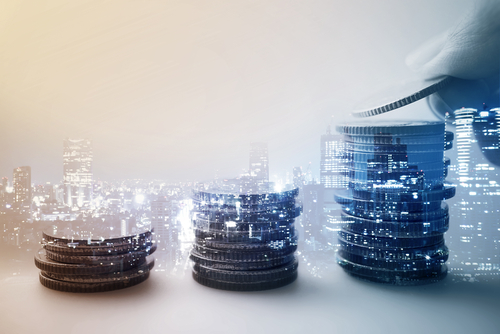 Whistleblower claims have been one of the few areas of litigation on the rise. With the clarifications in the recent Supreme Court decision in Universal Health Services v. Escobar, these claims are likely to continue to grow. In Escobar, the Court ruled that corporations may face False Claims Act liability for billing the government while they are out of compliance with regulations, an area of some prior confusion in the law. The Court reasoned that companies implicitly certify compliance with regulations when seeking government payments and can be liable even if such regulations were not expressly designated as conditions of payment.
Despite the new clarity on this key issue, whistleblowers face enormous challenges, largely due to the length of even the strongest cases. That's where litigation funding can make an enormous impact and serve a crucial role.
Our funding provides many benefits to law firms and their clients, including all of the following:
L

iving expenses and startup

capital for a new business or career

. Many relators have not only lost their job, but can't find similar employment in their industry due to age, possible stigma or other reasons. Funding helps get relators back on their feet and often supplies venture capital on a non-recourse basis.

Sizable funding

. Depending on the case, up to $10 million in funding is available. Since a case may be pending for 3-5 years or more, attorneys can help their clients secure funding for that extended time period.

Non-recourse

. If the relator loses the case, he/she owes nothing.

Wide range of cases

. To be eligible for funding, the relator's award must reasonably exceed $10,000,000, have strong prospects of success and meet other requirements. In a compelling case, we will fund even if the government declines to intervene.

Independent due diligence

. With our own resources and at no expense to the relator, we will evaluate the merits of the case and typically provide a second objective opinion. We may also provide valuable input throughout the pendency of the case, if funded. However, we do not control legal and settlement decisions in any case.

Corporate Relators

. A company who acts as a whistleblower can also get funding. Companies that discover fraud committed against the government may file under the same statutes that individuals employ to bring suit.

Portfolio Funding for Law Firms

. Firms with several whistleblower cases can use portfolio funding for strategic expansion capital or for onerous expert or investigative costs.
Whistleblowers provide a valuable service to society at a very high financial and emotional cost to themselves. We are proud of our commitment to providing whistleblowers the support they need to do the right thing by exposing fraud against our government.
Learn more about our how our Whistleblower Funding can help you.