Counseling Clients about Litigation Funding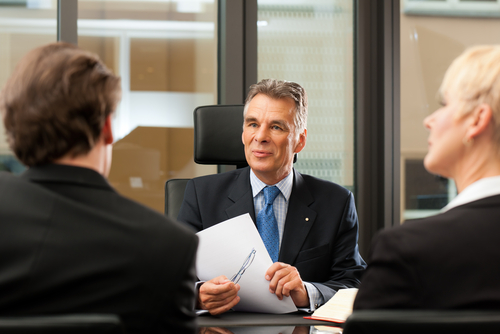 When lawyers become comfortable with explaining the intricacies of litigation funding, they become better counselors to their clients because they are able to present a broader array of options for financing a case. But once lawyers gain that knowledge, how can they initiate conversations about funding with their clients? And what issues and concerns should they be sure to address?
Below are our tips on when to broach the topic with clients and what points to raise during the conversation:
When is the right time to discuss the issue of litigation funding?
Funding can be used at any point in the litigation. However, the topic naturally arises when there is a discussion about the financial arrangements of the firm's representation or there is a change in circumstances. Therefore, discussing funding with clients can be advantageous at the following points in a case:
At the outset, when the firm is being hired or considered. Funding can even be raised as part of a response to a Request for Proposal.
When the litigation takes a significant turn.
When the client's financial circumstances worsen, such that they may require funding.
After trial but before any appeals, since litigation funding can also be used to finance appeals and/or "monetize" part of the judgment.
What points should the firm emphasize?
Bentham suggests incorporating the following five points into discussions with clients about how funding can be used to their advantage:
Flexibility in financing arrangements. One of the key benefits of funding is that it offers considerable flexibility in financial arrangements between firms and clients. Many firms offer alternative fee arrangements; however, they are typically limited to discounts that are recovered by the firm if the case is successful. Moreover, even those firms that offer a full contingency arrangement usually don't cover out of pocket costs. Finally, litigation funders can provide working capital directly to the client. Funding can allow for several more options, including:

Blending of hourly rates and contingency fees
Full contingency fees
Discounts on hourly rates
Flat fees
Installment payments
Payment of all or part of out of pocket costs, which in many cases can run into the millions of dollars.

Broad use of funds. Litigation funding isn't just for attorney fees and costs. Clients can also use it as strategic or operating capital.
Benefits to the case. Financial factors can limit the strategies that clients decide to pursue during a litigation. Funding affords clients the resources to employ the best tactics and hire the top experts without cutting corners to save money.
Funding is a nonrecourse investment. Clients are not obligated to pay back the funding if they don't prevail. The funder is reimbursed solely from the proceeds of the litigation.
Client and firm maintain control. Law firms should reassure clients that the funder does not control the litigation. However, they can provide expert advice and a second opinion on the merits of the case.
What are the next steps if clients are interested?
If the client is willing to consider funding, the attorney can offer to approach a litigation funder anonymously. The attorney can provide the funder with information such as the type of case, realistic recovery, expenses, duration of the case, jurisdiction, etc. and receive a preliminary assessment. If the client wants to move forward, the next step is to sign an NDA with the funder as a precursor to sharing more detailed information about the case. Attorneys should counsel clients about how the attorney client and work product privileges apply to information shared with funders and how any disclosure risks can be mitigated.
Ultimately, no client or law firm should ever walk away from a good case simply because they cannot workout a mutually acceptable retainer agreement, without first talking to a funder.
If you have a client considering litigation funding, contact us for an assessment of their matter.