Five Ways Litigation Funders Can Help GCs Pursue Cases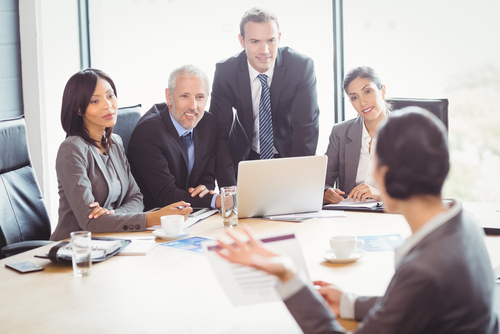 In-house counsel face hard choices when it comes to litigation strategy.
Companies must defend themselves when sued, and those defense-side cases devour law department dollars. That, in turn, leaves little or no money in the legal budget for a company to pursue claims against other parties — even when a case is strong and success is likely.
With corporate legal departments facing financial constraints, litigation funders like Bentham IMF are emerging as vital partners for companies looking to recover assets and protect their rights in the marketplace.
Bentham has developed the following five questions to help corporate counsel better understand the impact litigation funders can have on their plaintiff-side litigation strategy. This article also features answers about issues specific to in-house departments, as well as insight and commentary from Dave Kerstein, a veteran litigator and Bentham IMF investment manager and legal counsel.
Can a litigation funder help determine if a case has a strong chance of success?
Litigation funders conduct due diligence to carefully analyze the merits of a case in order to determine their viability. Upon completion of the due diligence process, a funder will invest if their research has shown a high likelihood that the case will generate a successful settlement or judgment for the claimant. "That should give a company comfort that their case is meritorious," said Kerstein. "Having a third party validate the merits of the lawsuit can be useful in helping mitigate the risk of the case."
If there is no money in the budget for a plaintiff-side case, how can the company pursue it?
Corporate legal department budgets are generally built on an assumption about the number of cases a company will face during the course of a fiscal year. The budgets are primarily defense-oriented, and "many times don't consider plaintiffs or what we might call elective cases," Kerstein said. However, if a company decides it must sue another party, partnering with the funding company can provide a solution that is largely budget-neutral. "We often seek to have a client cover out-of-pocket costs, but those are significantly less than the fees for outside counsel," Kerstein said. For small companies, litigation funding can be even more crucial. The funds provided can be used as operating capital to pay costs or to help keep the company afloat until the successful conclusion of a case.
Can partnering with a litigation funder attract stronger outside counsel to a case?
Am Law 200 law firms rarely offer to take all of their fees on a contingency basis. That leaves in-house counsel with a difficult decision: Sacrifice strong outside counsel in a critical case or cut costs? Litigation funders can offer another option. Top firms are often willing to negotiate a hybrid approach to their fees — a partial contingency —and share the risk with a funder. "Having the funder step in allows the firm to take a mitigated risk," Kerstein said. On the company side, Kerstein adds, "it turns into a full contingency … and it allows the company to work with counsel it otherwise may not have been able to use." For the company, there's an added benefit. By sharing some of the financial risk of the litigation, a law firm has an incentive to do the best job possible. "This can give the client an additional sense of comfort that their claims have a good chance of being successful," Kerstein noted.
Can litigation risk be spread over a number of cases?
Companies may have a series of strong claims — and may not have the resources to pursue all of them. A litigation funder can bundle three or more cases in a portfolio and invest in the entire group. As with single case investments, risk is mitigated with a portfolio investment: Should one case prove unsuccessful, recovery from others in the portfolio can offset the loss. In addition, the overall return for the company could improve as well. Kerstein stated that instead of operating on a contingency arrangement the litigation funder could offer to take a multiple of its investment. In a contingency, the funder would receive a percentage of the total recovery across the portfolio. With a multiple, the return is capped at a figure the funder and company have agreed upon.
Will a plaintiff-side strategy help the legal department generate revenue?
Most companies treat their legal departments as cost centers. Bringing strong claims in the right cases, and mitigating cost and risk by partnering with a funder, can change that equation. "That corporate legal department could now be responsible for bringing revenue into the company while minimizing cost," Kerstein said. "They could use litigation as an asset to bring in revenue."
To learn more about how litigation funding can help your company pursue a plaintiffs-side strategy, contact us for a consultation.