Paying for E-Discovery Costs Using Litigation Funding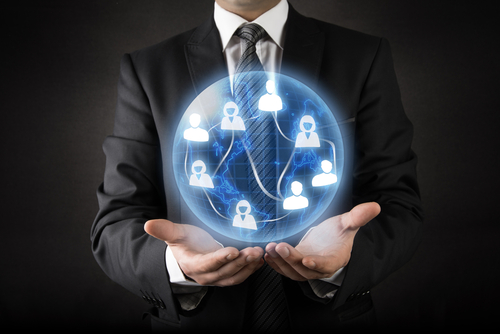 Electronic discovery costs have been steadily rising in U.S.-based litigation, with the expenses running into the millions of dollars for a single case. Litigants, particularly plaintiffs, need a way to absorb the cost while still availing themselves of the ever-proliferating tools for gathering electronically stored information as evidence.
Adding to the tab are recent amendments to the Federal Rules of Civil Procedure, which are making it harder for plaintiffs to retrieve electronic evidence without having to foot the bill. Traditionally, the party holding the evidence paid for producing it. But Rule 26(b), which sets out the scope and limits of discovery, emphasizes a duty by the court to balance the need for producing evidence with the costs of production. If a court believes the need isn't great enough, it is more likely to shift the cost of production to the party seeking the materials.
For plaintiffs, the growing costs of e-discovery can cramp their attempt to gather evidence and ultimately endanger their ability to pursue worthwhile litigation. One of the key problems is volatility: e-discovery can be expensive – and unanticipated. As James Batson, Investment Manager and Legal Counsel in Bentham IMF's NY office said, "you don't know how much electronically stored information there's going to be. It could be 10 times more than you expected. It can drive the costs of litigation to far greater levels than anticipated."
Litigation funding provides a way to ease that burden. A funded case can allow plaintiffs and their counsel to pursue far broader discovery options than they may have been able to otherwise afford. "Cost becomes less of an issue," Batson said. "If a plaintiff's lawyer is confident that emails in a company's archives contain damning evidence, but the basis for this is not as strong as the court might like it to be, the lawyer can pay for restoring those archives. Funding opens a panoply of options for the plaintiff's lawyers."
Batson has unique insight into e-discovery issues. He is a veteran litigator, and in the mid-2000s, represented the plaintiff in Zubulake v. UBS Warburg. This seminal case is credited with helping define e-discovery obligations for parties in litigation. (U.S. District Judge Shira Scheindlin's pre-trial rulings in Zubulake are the e-discovery equivalent of the Federalist Papers — pored over by lawyers and legal scholars for meaning and subtext -- and deeply influential in updates to the Rules of Civil Procedure.)
Batson said plaintiffs facing financial pressures sometimes cut corners and fail to conduct a proper review of their own discoverable evidence. It's a critical error, Batson explains. "If you want to bring a lawsuit, you are going to have to produce evidence. You are far more likely to come up with the most effective litigation strategy if you know what your own electronically stored information contains."
Having funding in place allows a plaintiff to cover the costs of searching for and hosting documents as well as hiring a company to review all of the electronically stored information in a case. "A forward-thinking firm will see a tactical advantage in having a deeper pocket for discovery," Batson said. "It levels the playing field with the defense and allows plaintiffs to produce and discover the same amount of electronically stored information."
To learn more about how litigation funding can help you grapple with e-discovery costs, contact us for a consultation.