Using Funding to Manage the Impact of Litigation Spending on Law Department Budgets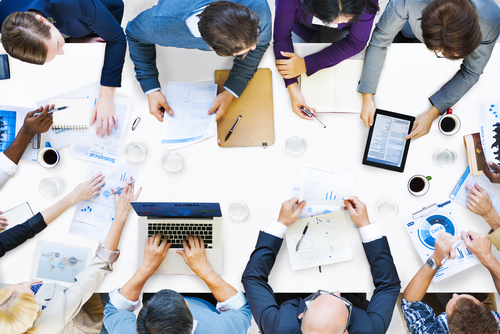 Initiating litigation to pursue a meritorious claim can be a critical and strategic move for companies who have been wronged by a third party. All too often, however, the cost of defending against suits leaves companies without the resources to initiate litigation. In-house counsel hamstrung by this situation have a powerful new tool to consider in litigation finance. Where they have for years been forced to walk away from cost-prohibitive meritorious claims, they can now pursue them with funding provided by a commercial litigation finance firm – and realize revenue-enhancing benefits from the activity.
Litigation funding provides in-house counsel with the ability to pursue claims while overcoming the objections they typically hear from their financial team. "From the corporate perspective, initiating litigation can result in a reduction in EBITDA and be seen as a drag on earnings," said Matt Harrison, a Bentham IMF investment manager based in San Francisco. The involvement of a funder changes the scenario by limiting the company's outlay of resources. "It helps companies pursue offensive-side disputes without eating away at the legal department's budget," said Allison Chock, a Bentham IMF investment manager based in Los Angeles.
From an accounting perspective, funding allows much of the costs of litigation to disappear from the expense line on a profit-and-loss statement. Those costs can be covered by a litigation funder like Bentham. Even for larger companies, which sometimes set money aside for the most critical, "bet-the-company" plaintiff-side cases, litigation funding expands the options in several ways: a company may use more seasoned (and thus more effective) counsel, it can pursue a more aggressive strategy, it even may choose to expand its offensive-side litigation portfolio. "It can open up another set of cases that they ought to pursue, but perhaps have not, solely due to budgetary constraints," Harrison stated.
Additionally, a funder can help mitigate concerns about whether a claim will be successful. Although funders cannot guarantee any particular claim will be fruitful, funders closely analyze cases and invest in only those that they believe will most likely provide a strong return on their investment. An objective litigation funder's extra level of scrutiny can give a company greater confidence that expanding its litigation efforts are worth the risk.
Bringing meritorious litigation can allow a company to recover assets and send a strong message to the marketplace that it is ready and willing to protect its rights. To learn more about how Bentham's litigation funding can help your company pursue a plaintiff-side strategy, contact us for a consultation.