How Funding can Help Firms Weather a Litigation Slowdown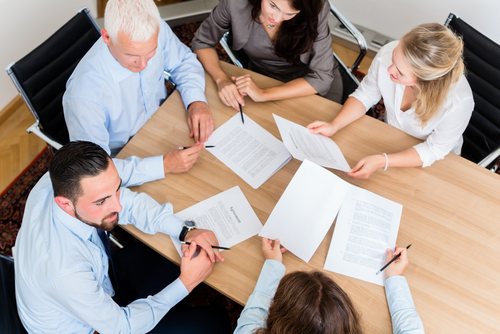 Earlier this year, the legal press was awash in stories about a drop in litigation volume affecting a broad swath of practice areas. Firms that are experiencing a slowdown may find value in litigation funding as a means of taking on high-risk cases. Funding allows firms to make litigation less expensive for clients by making it possible to offer options that are the functional equivalent of full contingency arrangements.
We asked James Batson, a Bentham IMF investment manager and legal counsel, to elaborate. "One way for firms to win more business is to offer their clients a panoply of fee options using litigation funding," Batson said. "Many times companies that have suffered a wrong and have a good claim will choose not to bring suit, because they don't want to have an increase in their legal budget. Litigation funding can solve this problem."
Consider this scenario: A law firm and corporate client meet and decide that the company has an excellent case with strong potential damages. The firm says the case will cost $5 million to litigate over two years. The company lawyer goes to its board and asks for the money, but the board says "no" because lawsuits are risky and capital is tight.
A firm faced with a litigation slowdown needs to provide other options if it wants this business. Without funding, it may be able to offer a limited discount, a flat-fee arrangement, or a partial contingency. But those arrangements still create significant litigation costs. With third-party financing, the law firm can now offer its client the functional equivalent of a full contingency, allowing the company to pursue its claims without a substantial impact on its bottom line. "It takes a huge expense off of the balance sheet," Batson said.
Funding may also allow top-tier firms to win new business by giving them greater fee flexibility than they may otherwise be able to offer. For example, consider the situation where a first- and second-tier firm are competing for the same piece of litigation - the first-tier firm offers higher-quality service, but the second-tier firm can offer a full contingency arrangement. Using litigation funding, the first-tier firm can create a contingency arrangement and offer better-quality representation to the client. Funding also helps guarantee a portion of the firm's fees — making its partnership more comfortable with the arrangement.
"Using funding can make it financially beneficial for clients to bring suit," Batson said. "They're going to be improving their business position and sending a message to the market about their willingness to bring claims. And for law firms, it can give them options to yield new business and help counter the effects of a litigation slowdown."
To learn about funding options in bet-the-company cases, contact us for a consultation.