Vaughn R. Walker, former N.D. of Cal. chief judge, joins Bentham's U.S. Investment Committee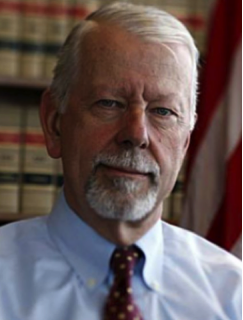 In keeping with Bentham's principles of fairness, transparency, accountability, and responsibility set out in its Code of Best Practices, Bentham welcomes a new addition to its U.S. investment committee - former chief judge of the Northern District of California, Vaughn R. Walker. During his time on the bench, Walker created a formidable reputation as innovative and forward-thinking. He presided over matters such as Hollingsworth v. Perry, where he found California's Proposition 8 (a ballot initiative intended to defeat same sex marriage in California) to be unconstitutional. Walker also held post-9/11 warrantless surveillance programs illegal in Al-Haramain Islamic Foundation Inc. v. Obama, 07-CV0109 (N.D. Cal, opinion Mar. 31, 2010).
After 21 years on the bench, the Los Angeles Daily Journal reports that in 2011, Walker stepped down to teach law part-time at as well as to conduct arbitrations and mediations with Federal Arbitration Inc. In addition to his work as a neutral, Walker will now serve as a consultant on Bentham's U.S. investment committee, where he will decide whether the merits of a case are fit for funding. Walker noted in joining Bentham that its "… 16-year record of success speaks to the strength of its due diligence and investment review process. I'm pleased to provide an additional perspective as the company assesses an ever-increasing volume of investment opportunities in the United States."
We welcome Vaugh Walker to our investment committee as we strive to stay consistent with our commitment to fairness and equal access to the judicial system.
To learn more about Bentham and its litigation funding process, please contact us for a consultation.