Covering The Cost of Lateral Hires With Litigation Funding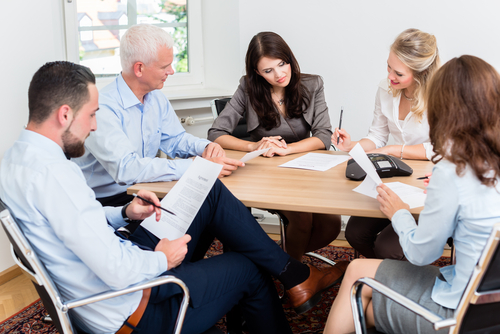 Law firm portfolio funding is a form of litigation finance involving a third-party investment in several cases on which the same law firm has been engaged on a contingency basis. This funding mechanism is a highly useful tool for law firms to manage and defray the risk inherent in a series of existing cases that the funder deems meritorious after deep diligence, and enjoy the financial stability needed to take on new ones.
Another potential benefit firms acquire from portfolio funding is the ability to hire new lawyers and staff, including lateral partners who can handle cases both within and outside the portfolio. Of course, with an increased (and now affordable) stable of qualified lawyers comes higher profitability and likely a larger book of business.
As we have noted previously, funded portfolios must contain at least three cases that are strong in terms of merits, damages, and collectability. Bentham funds portfolios containing many types of cases, including types that we do not fund on a single-case basis (e.g., class actions), as long as the funding amount is at least $2 million.
Portfolio funding enables law firms to obtain immediate cash flow, while maintaining the ability to receive the lion's share of their contingency fee awards later if the cases perform well. This influx of up-front capital allows firms to fill critical staffing needs that otherwise would not be economically feasible.
Portfolio funding can also help lawyers leave existing (and perhaps larger) law practices to launch their own firms. In one prominent example, Raymond Boucher – a Los Angeles-based lawyer named Trial Lawyer of the Decade by the Los Angeles Daily Journal (2001-2010) recently established Boucher LLP with help from a Bentham IMF-financed litigation portfolio.
Boucher's firm focuses on high-impact consumer, civil rights, police misconduct, and personal injury cases. Earlier this year, he told The Wall Street Journal ("WSJ") that the several million dollars in funding he received from Bentham has allowed him to "run his nine-person firm and take on new cases without worrying about money." He said he would pay back the funds "if and when the lawsuits underlying the financing are successful."
"Litigation is difficult. It's expensive. It's time-consuming," Boucher told the WSJ. "Generally speaking, it takes a new firm three- to-five years to become successful. The benefit of financing is that it gives you that lead-up time."
To learn how portfolio funding can allow you to hire laterals or start your own firm, contact us for a consultation.