How Companies Use Litigation Funding to Reduce their Legal Spend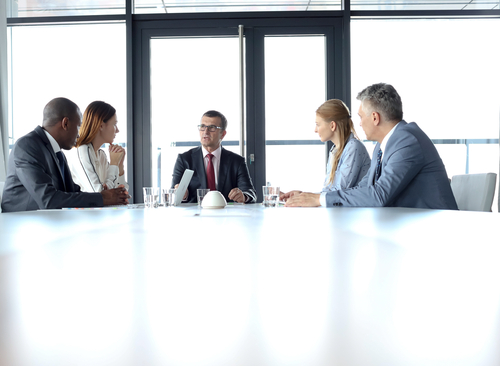 By: Dave Kerstein, Investment Manager and Legal Counsel

Over the last several years, Bentham IMF has found that companies are increasingly interested in exploring litigation funding as a means to help reduce the impact of legal expenses on their bottom line. By way of example, many in-house counsel would like outside law firms to take on more risk when it comes to fees. These in-house attorneys believe contingency arrangements will help outside counsel better align their interests with those of the company. Though a number of large firms are willing to take on some risk, they're rarely willing to go as far as a full contingency arrangement.
Funding can bridge the gap with a hybrid approach that helps a company reduce its litigation outlay while allowing a firm to take a more measured risk. Moving litigation expenses to contingency arrangements – with risk shared by the outside counsel and the funder – can free up capital for the company that can be used in other parts of its business or to pursue other important litigation claims. In addition, a company can retain sophisticated counsel it may otherwise have been unable to afford without a contingency fee arrangement.
Although in-house budgets are generally built around defense-side matters, shared risk can give a company greater flexibility to pursue plaintiffs-side claims. A contingency approach can allow a company to fight back when it has been wronged by a third party. This aggressive stance on elective litigation allows an organization to recover its funds while sending a message to the market that it will fight to vindicate its rights.
From an accounting perspective, funding helps solve one of the most difficult financial issues companies face with litigation. Legal spending is recorded as an expense; a large piece of ongoing litigation can have significant, negative impact on a profit and loss statement. On the other hand, litigation cannot be recognized as a potential asset – even in situations where the company may have a strong likelihood of a substantial recovery. The unfavorable accounting rules and the resulting drag on profits can sour companies on the prospect of pursuing litigation, even when it is meritorious and potentially lucrative.
When funding is used to finance litigation assets, however, legal spending is removed from the books. The company's bottom line brightens and executives may be more likely to greenlight additional meritorious litigation. Most companies treat their legal departments as cost centers. Bringing strong claims in the right cases, and mitigating cost and risk by partnering with a funder, can turn the department into a solid revenue source.
Bentham is working to find new and creative solutions to help companies use litigation funding in the most effective way possible. Through a portfolio funding approach, for instance, Bentham can invest in a package of cases, giving corporate law departments the possibility of funding defense litigation as well as plaintiffs-side claims. Bentham is also examining how success fee arrangements between companies and their outside counsel might provide opportunities for financing defense cases.
We can work with your corporate law department to find the right solutions to help fund meritorious claims with a strong chance of success. To learn more about how we can assist your company,
contact us
for a consultation.