Bentham Announces Expansion to Houston with Hire of Top Local Talent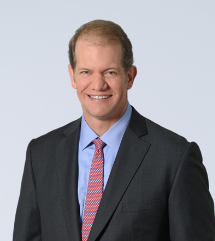 Widening its U.S. operations into Texas, Bentham IMF has launched a Houston office, recruiting a prominent Harris County-area attorney to head the new expansion.
Commercial and intellectual property trial lawyer Eric P. Chenoweth arrives from noted Houston-based Yetter Coleman LLP, where he was a partner for the past 13 years. At Bentham, he will head the Houston office, analyzing and managing investments in a wide variety of commercial litigation matters. Mr. Chenoweth will also raise awareness of funding with the bar, bench and wider legal community. He is one of several recent hires by Bentham, whose U.S. team has more than doubled in size in the past two years, with the addition of new investment managers and legal counsel from some of the country's leading law firms.
As a former partner at a boutique recognized by The National Law Journal as one of the top ten litigation-only firms in the country, Mr. Chenoweth is well-equipped to help Bentham invest in winning cases.
Click to read Bentham's press release about this development for more information.