IMF Bentham expands operations into Asia-Pacific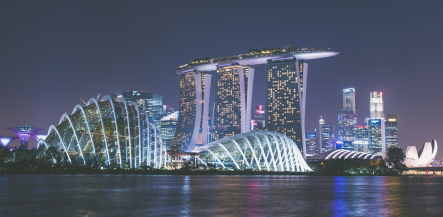 IMF Bentham (IMF) today announced its exciting expansion into the Asia-Pacific region. Here's everything you need to know:
IMF's Singapore office
From April 2017, IMF will open the doors to a new Singapore office to primarily service the Singaporean and Hong Kong markets.
Tom Glasgow, a former senior litigator at Allen & Overy in Hong Kong and Singapore, will join IMF as an Investment Manager to lead IMF's first Asia-Pacific office. Tom will work alongside Investment Manager, Oliver Gayner and Chief Executive for Australia and Asia, Clive Bowman, as the group looks to capitalise on recent regulatory changes and meet increasing demand for third party funding from law firms and clients across the region.
'Appetite' for litigation funding in Asia
IMF's expansion follows regulatory changes in March 2017, where Singapore abolished the torts of maintenance and champerty, to allow the use of third party funding in international arbitration.
Similar legislation is now being proposed in Hong Kong, where it is also possible to fund certain court matters such as insolvency and "access to justice" claims with the permission of the Court.
The Singapore office will be focusing in the first instance on funding arbitration and insolvency claims in those regions.
To date, IMF has funded three matters in Asia and IMF expects the new legislative changes will provide many growth opportunities for the future.
IMF's global reach
The new Singapore office boosts IMF's global presence to a total 11 IMF offices, across Australia, US, Canada and now Asia.
If you would like to learn more about
litigation funding in Asia
, please
contact us
.