U.S. Supreme Court Decision to End Laches Defense Could Drive Increase in Patent Case Filings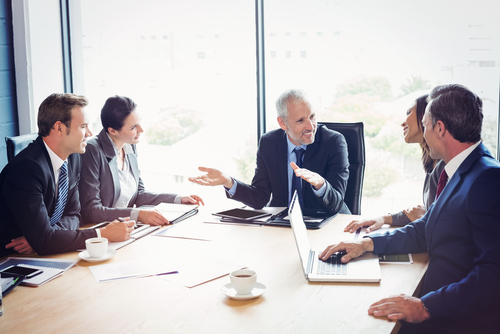 On March 21, 2017, the U.S. Supreme Court held in SCA Hygiene Products Aktiebolag v. First Quality Baby Products, LLC, No. 15-927, that laches cannot be invoked as a defense against a claim for damages brought within the Patent Act's six-year limitations period. This SCOTUS decision was widely anticipated by many in the patent bar, particularly after a 2014 decision that held laches were barred in cases involving copyrights.
Bentham has a long history of funding successful patent cases and closely follows developments that may have a substantial impact on intellectual property litigants. We recently expanded our team with the addition of investment manager and legal counsel Eric Chenoweth. A commercial and intellectual property lawyer based in Houston, Eric has extensive experience with patent matters and practiced in the U.S. District Court for the Eastern District of Texas, one of the nation's patent "rocket dockets." Here are a few of his observations about the decision and its likely impact:
Will the Court's decision increase the volume of patent cases?
Eric: Responding to a laches defense can drive up the costs of a case for patent holders. By removing the ability to use this defense, the cost of litigation for patent holders will decrease, and in turn, may trigger a marginal uptick in patent case filings.
Will the end of a laches defense push patent holders to sit on cases to maximize their claims?
Eric: In his dissent, Justice Breyer commented that without the laches defense, patent holders may lie in wait for manufacturers to invest in infringing technology for years, only to pounce on the opportunity to unleash a wave of lawsuits upon the patent's profitability. "The possibility of this type of outcome reveals a 'gap,'" Breyer wrote. "Laches works to fill the gap by barring recovery when the patentee unreasonably and prejudicially delays suit."
While an 11th-hour effort could theoretically occur, it's a risky strategy for the patent holder. In practice, most patent holders – whether practicing or non-practicing – already wait until they have significant claims to enforce their rights. Patent holders thus tend to get to the courthouse as soon as practicable to protect their investment in the patent.
Was a laches defense commonly used in patent cases?
Eric: In recent years, a laches defense rarely stood as a significant threat to a patent holder's claims. That said, lawyers on both sides of a case prepared for a laches defense as a matter of course – increasing the burden on the court and distracting counsel from more substantive legal issues. By ending the laches defense, the court caught up with the times, reducing uncertainty and inefficiency in the system and providing a recognizable standard for litigants.
Contact us for more information about how funding can help you or your clients level the playing field in patent litigation.