Bentham Passes Test on Ethics Concerns Raised by Attorney Malpractice Insurers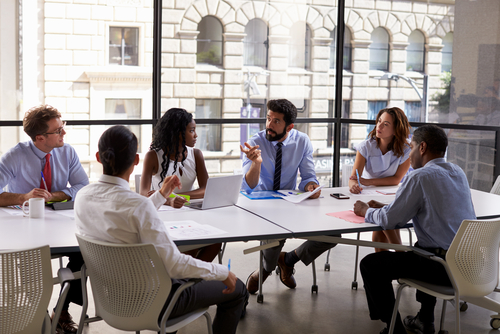 By: Jim Batson, Investment Manager and Legal Counsel
Legal malpractice insurers are increasingly becoming aware of the prevalence of litigation funding. As their knowledge about the industry grows, so too do their questions about possible malpractice risks it poses for insured attorneys. Bentham offers insurers peace of mind that its litigation funding practices do not expose insured attorneys to enhanced malpractice risk. In fact, Bentham has taken a variety of measures to set the standard in the commercial litigation finance industry for how to ethically engage in the business of funding. Upon establishing our business in the United States, we became one of the first funders in the industry to adopt a code of litigation funding best practices. We also formed an advisory panel, which includes a Professor of Law at Cornell Law School that is one of the country's foremost scholars on the ethics of litigation finance. In 2016, we further reinforced the internal resources that guide our ethical approach to funding by welcoming Judge Vaughn R. Walker, the former Chief Judge for the Northern District of California, to our investment committee,
As a well-capitalized, publicly traded company with an extensive track record of success, Bentham's reputation for integrity and transparency also underscore our unmatched position as one of the most ethical funders in the commercial litigation finance industry. We share our knowledge about the ethics of commercial litigation finance through CLE programs offered to law firms and legal education providers. Our investment managers and legal counsel, all of whom are highly experienced litigators, are also frequently called upon by legal publications and industry organizations to write and speak about funding and attorney-client relationship issues.
In March, for instance, at the 16th Annual Legal Malpractice and Risk Management Conference, I spoke directly to lawyers and insurance industry representatives about litigation finance and answered questions from insurers about potential ethical issues. As they have become more aware of funding, insurers tend to focus on three primary areas of concern: confidentiality, privilege, and conflicts of interest. Following is a brief overview of how Bentham addresses each of those concerns.
Confidentiality. Bentham only seeks information which is critical to making an investment decision. After the initial contact, if we are interested in pursuing the investment, we will immediately execute a non-disclosure agreement. In the initial stages of the funding process, we gather basic, non-privileged data, such as the nature of the claim, damages sought, and the law firm's budget for a case. Attorneys and clients are not asked to disclose attorney-client information.
Waiver of privilege. When considering an investment, Bentham works to protect the interests of both the lawyers and their clients. We make clear that we never want the client or attorney to share information that could be subject to the attorney-client privilege. Doing so could put the client at risk of waiving the privilege. We also insist on a non-disclosure agreement being executed at the outset of our due diligence into a matter — a policy that helps ensure that there is no waiver of protection under the work-product doctrine.
Conflicts of interest. Bentham's team is highly knowledgeable about conflicts rules and rigorous about avoiding the risk of a conflict. The lawyers it funds are encouraged to obtain informed consent from their clients before negotiating a funding arrangement — a move designed to ensure the lawyers' interests remain in line with those of their clients. If we approve funding, we monitor the case – but all litigation decisions are made only by the lawyers and their clients.
For insurers, it is critical to know that the lawyers they cover are working with a funder like Bentham, which not only knows the ethical standards of practice, but has a demonstrated history of adhering to them.
To learn more about how we fund cases, contact us for more information.