The Benefits of Using Litigation Funding in Trust and Estate Litigation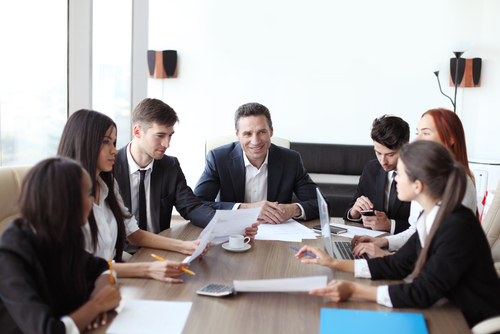 By: Allison Chock, Investment Manager and Legal Counsel
The ability to pursue trust and estate litigation depends largely on liquidity: Do the clients have the liquid assets on hand to pursue worthy claims?
If not, litigation funding can help by providing claimants with the cash flow they need to help pay legal fees and to hire the best counsel for their case. For lawyers handling trust and estate claims, funding provides an incentive to pursue such cases while easing the burden of slow or inconsistent payments.
Partnering with a litigation funder can also give stakeholders comfort that they are pursuing meritorious claims and attempting to achieve the maximum possible recovery. Valuing a claim requires a deep understanding of its merits, its potential for success, and the recovery that may be achieved. Funders are experts on the value and merits of claims and conduct careful due diligence to determine which matters have the highest likelihood of success.
A funding arrangement can also ensure that the lawyers hired by the claimant will receive timely payment of their fees. It's not uncommon for litigators to face billing issues over trust and estate cases. Liquidity is one reason for slow payments. Personal representatives may also be eager to slow down payments and sidetrack litigation for their own reasons. The trust or estate may also face outstanding liabilities, disputes over taxes, and other issues involving litigation and court approvals. In some jurisdictions, funds from the trust or estate cannot be used for legal fees until claims are proven.
As Holland & Knight attorneys noted in a recent article, "Whether to take on this 'I can pay you, just not yet' client—even one with strong claims—can be a difficult decision. A more troublesome quandary is determining the best course of action when faced with a client who was paying your bills but is no longer able to or comfortable doing so. All too often, meritorious claims go stale, beneficiaries remain at the mercy of bad fiduciaries, parties settle unfavorably, or attorneys begin the practice of carrying a balance for the client."
Especially problematic is the high cost of such cases. They can be more expensive than routine commercial litigation because, as Holland & Knight observed, "of the attendant emotional aspects and the testimonial nature of evidence required." And the source of funds for a case can be less reliable than in traditional commercial litigation as "legal bills are paid by individuals and families, rather than corporations with insurance and litigation reserves."
Funding can help ease this potential tension between claimants and their attorneys. With backing from a funder, claimants can afford counsel who will contest trust and estate matters through to an appropriate distribution or settlement while the attorneys involved in the matter receive regular payments without delay. Meanwhile, the funder can be used as a resource to provide an objective point of view about the progress of the litigation—with the understanding that attorneys and their clients retain complete control over the case.
To learn more about how funding can be used in trusts and estates litigation, please contact us for more information.