Third Party Funding Opportunities in Singapore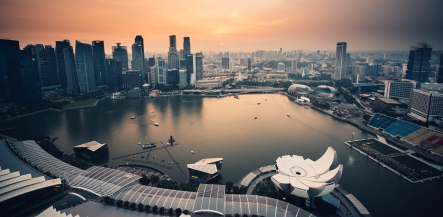 IMF Bentham recently announced plans for an office in Singapore, following regulatory changes encouraging third-party funding in the region. Asian Legal Business spoke with IMF about the evolving third-party funding market in Singapore.
*As published on Asian Legal Business.
What are some of the early trends you are seeing in the Third-Party Funding (TPF) space in Singapore?

IMF Bentham Chief Executive – Australia and Asia, Clive Bowman: TPF is a relatively new phenomenon in Singapore. Whilst the disputes industry in Singapore has grown to become a leading global player, traditionally there have been restrictions on the use of outside finance to fund cases.

In Singapore, the 2017 amendments to the Civil Law Act are a game-changer. Previously, the common law in Singapore largely restricted TPF to insolvency situations. The new amendments abolish the torts of maintenance and champerty, and associated regulations provide that funding of international arbitration proceedings is lawful and not contrary to public policy. We have seen a steady growth in enquiries as a result, particularly for insolvency and arbitration funding. We see that trend continuing as more and more clients, particularly SMEs and larger corporates, begin to understand the benefits.

What kind of inquiries have you received so far?

Clive Bowman: Until recently, most of our enquiries for funding in Asia arose out of insolvencies. Following the proposed amendments to Singapore's restructuring and insolvency laws, we are seeing further uptake in demand from insolvency practitioners in Singapore.

Recently we have also seen a strong increase in requests for arbitration funding, for both commercial and investor state matters. This is consistent with the new enabling legislation in Singapore, and similar legislation which is currently before the legislative council in Hong Kong.

More generally, we have seen increasing interest in TPF from across the region as law firms, businesses and individuals better understand the benefits of TPF as a comprehensive tool by which to manage the risk and cost of their disputes; not merely providing access to justice for those of limited financial means.

What role is the Singapore office expected to play in the immediate future, as well as the long term?
Clive Bowman: Singapore is our eleventh office worldwide, and our third new office in the last 18 months following Toronto and Houston. That gives you an idea of how the use of TPF is growing globally, particularly in the leading hubs for common law dispute resolution.
Whilst the office is physically located in Singapore, it will have a regional remit. IMF has been funding in Hong Kong for over 4 years, and we want to expand that business as well as promoting TPF to clients in other Asian jurisdictions such as Japan, Korea, Malaysia, India and the Philippines. The Singapore office will therefore assess financing opportunities and manage our portfolio throughout Asia.
What do you expect will be the biggest growth factors for your Singapore office?

IMF Bentham Investment Manager, Singapore, Tom Glasgow: Around the region only a very small percentage of claims are currently financed by commercial third party funders.

One of the biggest factors likely to promote growth in our Asian business is an increasing market understanding of what litigation finance is and how it benefits businesses and legal practitioners.

As this understanding grows, and as we work with and gain the trust of businesses and firms across the region, we expect to see a significant uptake in litigation finance across industry sectors.

The other obvious factor is regulatory. In many jurisdictions, the doctrines of maintenance and champerty are still prevalent: or alternatively, there is a grey area where TPF is neither expressly permitted nor expressly prohibited.

As a result of Singapore embracing TPF, how do you expect the legal market to look a year or two down the line?

IMF Bentham Investment Manager, Oliver Gayner: The TPF market will continue to evolve. As an industry, commercial litigation funding is only about 20 years old – here to stay, but by no means fully mature. The nature of products and services will continue to develop.

Over time, it is likely that the TPF market will become more sophisticated and more prevalent across Asian jurisdictions. We expect that the nature of products and services will continue to develop – for example, to include the assignment of insolvency claims and arbitration awards, funding for defence costs, and portfolio finance for corporates whereby the entire litigation budget for multiple disputes can be outsourced to funders. A few years ago, the idea that companies could litigate without outlaying expense was unheard of, but we are now in a "new normal."