Enforcing Judgments and Recovering Assets with Litigation Finance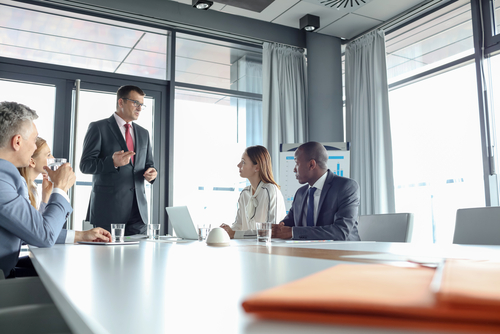 By:

Dave Kerstein, Investment Manager and Legal Counsel
Litigation funders are increasingly helping litigants with one of the most challenging issues they face: collecting on a judgment.
After a lengthy litigation process to win a judgment, parties are sometimes exhausted by the prospect of another time-consuming legal battle. And they may lack the resources to fund more legal fees or to hire the expert help needed to recover assets. Focused on winning the judgment, litigation counsel may not have developed an effective strategy for what comes next.
Expert advice is essential to help litigants enforce judgments after receiving a favorable outcome. Asset recovery litigation is a niche practice. The rules around asset recovery can vary based upon jurisdiction and the complications multiply if the party facing a judgment is in bankruptcy. In cases with substantial judgments involving offshore companies, multinational corporations, or sovereign states, forensic accountants and other professionals will almost certainly be needed to help ferret out assets.
By partnering with a litigation funder, litigants can ensure they have the resources necessary to pursue effective collections strategies — including hiring experienced counsel who specialize in asset recovery cases. These additional funds also allow litigants to deploy investigators who can delve into the complex financials of an enterprise to locate hidden assets.
For funders, asset recovery is a growing area of interest and investment. I recently participated in a panel discussion addressing this topic at the Offshore Alert Conference in Miami on May 1. The panel, which included other funders, was moderated by Constantine Karides, a partner in Reed Smith's Financial Industry Group.
The asset recovery-related areas receiving investment include:
cases involving recalcitrant debtors who owe, but have yet to pay, on a judgment;
cases involving fraud victims (which tend to have a substantial overlap with insolvencies); and
cases involving sovereign entities that have fallen prey to corruption and are looking to repatriate assets.
As discussed by the panel, such cases require patience. Traditional commercial litigation is already a lengthy process. Collection-related cases can have an even longer lifespan. The timeline can be extended because a recovery effort may involve multiple jurisdictions and complicated statutes, laws, and legal systems. In some cases, fraud is involved and a claimant must deal with private companies, individuals, or government officials who are experienced at hiding assets. "Collection risk takes time," observed one of the panelists. "It needs patient capital."
From a funding perspective, the basic structure of an investment in an asset recovery case is the same as that in other types of litigation. Bentham provides non-recourse funding, which means it receives a return on its investment only when a recovery is made. Bentham doesn't traditionally purchase judgments. Its funds are instead typically used to provide the claimant with the resources to pay legal fees and other costs associated with pursuing collection.
To learn more about how Bentham can assist in asset recovery,
contact us
for more details.